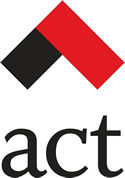 Young poz people have sex. Get over it.
ACT LAUNCHES MY SEX LIFE FOR YOUNG PEOPLE LIVING WITH HIV.
May 8, 2013 - Toronto - Young people living with HIV are having sex, and it's their right. That's just one of the messages included in a new booklet being launched by Positive Youth Outreach (PYO), a program of the AIDS Committee of Toronto (ACT).
"Because of the stigma associated with HIV it can be difficult to find trusted and affirmative information to help navigate and explore sex," says Michael Schneider, PYO Program Coordinator. "We're still hooking up, we're still having fun, and we still need the tools and information to make it hot and healthy."
The booklet, My Sex Life, was written primarily by and for young people living with HIV, in collaboration with CATIE. With safer sex tips, advice on dating and relationships, protecting partners, and disclosing an HIV-positive status, My Sex Life is a one-stop shop for young people with HIV across Canada, as well as the people who serve them.
The national launch event for My Sex Life will be held at:
Wednesday, May 8, 2013

6 to 8 p.m.

O'Grady's Restaurant, Toronto

518 Church Street (at Maitland)
My Sex Life is available in print across Canada from CATIE, in English and in French. In Toronto, the booklet is available in print from ACT and online at actoronto.org/mysexlife.
###
For more information or to arrange an interview, please contact:
Andrew Brett
ACT Communications Coordinator
Office: 416-340-8484 ext. 225
Mobile: 416-357-4600
E-mail: abrett@actoronto.org
"Reproduced with permission - AIDS Committee of Toronto (ACT)"
AIDS Committee of Toronto (ACT)

For more HIV and AIDS News visit...

Positively Positive - Living with HIV/AIDS:
HIV/AIDS News