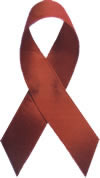 The Sixth Annual Celebrity Dim Sum
AIDS Vancouver is pleased to announce the Sixth Annual Celebrity Dim Sum, presented by Caya!
October 5th, 2013, 11 am to 1 pm
VANCOUVER, BC - Come join us on October 5th, 2013, 11 am to 1 pm for the 6th Annual Celebrity Dim Sum! A benefit at Floata Seafood Restaurant (180 Keefer Street, Vancouver) to support the AIDS Vancouver Asian Community Outreach Project. Tickets are $60 per person or $550 for a table of 10. Tickets can be purchased here.
$40 from single ticket and $350 from full table is tax receiptable; tax receipts will be issued within one month post-event.
The Celebrity Dim Sum features live and silent auctions, a raffle draw for two "anywhere-WestJet-flies" travel vouchers, and a chicken feet eating contest!
The Celebrity Dim Sum is a unique culinary experience where guests get to mingle with Vancouver celebrities while enjoying delicious Dim Sum. Pairs of "Famous Celebrity Guests", with assistance from serving staff, serve carts of Dim Sum to a table of guests. Guests then have the opportunity to sit and chat with celebrities once they have finished their serving duties.

This year's celebrities include CTV News Anchor Colleen Christie, CBC Sports Reporter, Shane Foxman, Global BC News Co-host Sophie Lui, and of course, our hosts Fred Lee of CBC Radio and the Vancouver Courier, and Deborah Moore of Fairchild Television and Fairchild Radio! We even have Mr. World Canada and American Eagle model Frankie Cena, Miss Canada Globe Casar Jacobson, and Miss Chinese Vancouver 1st Runner-up Veronica Shiu on hand to serve Dim Sum!
Get your tickets now! $60 each or
$550 for a table of 10!
What: The Sixth Annual Celebrity Dim Sum t
When: October 5th, 2013.
Event Time: 11am to 1:30pm
Where: Floata Seafood Restaurant, 180 Keefer Street, Vancouver
###

About AIDS Vancouver

The first AIDS service organization in Canada. AIDS Vancouver was founded in 1983 as the first AIDS service organization in Canada. The agency was formed in response to an emerging disease that was starting to infect and affect local communities in Vancouver, specifically gay men. From our beginning, AIDS Vancouver evolved with the progression of the HIV/AIDS epidemic. This evolution has made our service delivery and program development relevant and innovative today.

While setting standards for excellence in program and service delivery, we work with policy makers to address complex legal, ethical and socioeconomic issues. The principles of Health Promotion, Harm Reduction, Community Based Research, Community Development and Volunteerism guide and direct us.

AIDS Vancouver-what we do.

Our mission is to alleviate individual and collective vulnerability to HIV and AIDS through support, public education and community-based research. Our mandate is Prevent Act Support.

AIDS Vancouver opened its doors in 1983 as the first AIDS service organization in Canada in response to the growing need for community health organizations to support individuals vulnerable to the epidemic.

Each year, over 7,000 people from all over the world are accessing some form of service provided by AIDS Vancouver. AIDS Vancouver continues to respond to the ongoing changing and challenging health care environment of HIV/AIDS and is fully dedicated to grow and respond to meet the needs of the community we serve. AIDS Vancouver strives to keep our programming innovative and relevant.

We offer a comprehensive range of services. Specifically, we have intensive and long-term case management, care teams (the only at home individual support program in the city), the only HIV positive nutrition focused grocery program in Vancouver for HIV positive individuals in need, confidential helpline, an information & resource centre providing materials in numerous languages to support newly arrived Canadians, as well as education, prevention and community outreach programs.
www.aidsvancouver.org

"Reproduced with permission - AIDS Vancouver "
AIDS Vancouver