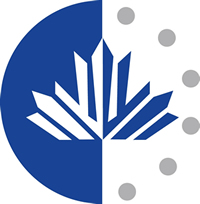 CAHR Website Launch
October 2012 - The Canadian Association for HIV Research (CAHR) is excited to announce the launch of their newly designed Web site, which goes live today, Tuesday, October 23rd, 2012 and can be found at the same address: www.cahr-acrv.ca
The site's homepage welcomes visitors with a bold new look, a clean design, and features content focused on our mission, activities and funded researchers. The website will highlight new types of content, including training tools for young researchers, a redesigned conference website, and more user-friendly architecture.
The website will be updated on a regular basis, with ground-breaking news, events, funding opportunities, researcher profiles and new content. We will be encouraging our community to contact us through the website and sign up for our newsletter mailing list which is a great way to stay informed.
As part of this new web site initiative, CAHR is also launching a social media campaign, including Facebook, Twitter,and YouTube.
In addition to our communications plan, there is a large amount of work planned for this year for CAHR. CAHR has: commissioned a study on where the research gaps/opportunities lie on the Canadian HIV research landscape; in partnership with the Canadian Institutes of Health Research (CIHR) CAHR is developing an online inventory of funded Canadian HIV research; and in addition to supporting the academic careers of young researchers, CAHR will be putting a larger focus on the career development of women and men in HIV/AIDS research through additional New Investigator Workshops. CAHR is also excited to announce that the 22rd annual Canadian Conference on HIV/AIDS will be held April 11-14, 2013 in Vancouver, BC. Check out the "What's On" menu for the latest updated information.
If you experience any problems using the new website or if you have any suggestions, please contact us at info@cahr-acrv.ca
###
Source: Canadian Association for HIV Research (CAHR)
http://www.cahr-acrv.ca/cahr-website-launch-communique/
Contact:
Canadian Association for HIV Research
One Nicholas Street
Suite 1105
Ottawa,
ON K1N 7B7
e. info@cahr-acrv.ca
t. +1 613-241-5785
"Reproduced with permission - "Canadian Association for HIV Research"
www.cahr-acrv.ca

For more HIV and AIDS News visit...

Positively Positive - Living with HIV/AIDS:
HIV/AIDS News