HEALING OUR SPIRIT'S 20TH ANNIVERSARY & WORLD AIDS DAY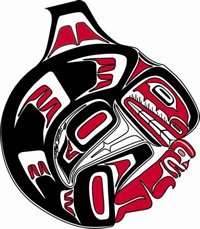 When: DECEMBER 1, 2012
Time: 6:00 P.M.TO 1:00 A.M.
PRESENTED BY: HEALING OUR SPIRIT
Location: THE FRASERVIEW BANQUET HALL
8420 FRASER STREET
VANCOUVER, BC
TO VIEW VENUE GO TO:
WWW.FRASERVIEWHALL.COM
Healing Our Spirit will be celebrating its 20th Anniversary and commemorating World AIDS Day. Please come and join us to pay tribute to those who have gone before us and to support the future of Healing Our Spirit.
This will be a fundraising benefit to enhance our programs and services. Tickets for this event will be available by contacting Winston Thompson or Joey Tsetso at 604-879-8884 or email info@healingourspirit.org for more information. Visit our website to download poster and ticket order forms at www.healingourspirit.org
###
Source: Healing Our Spirit
For more HIV and AIDS News visit...

Positively Positive - Living with HIV/AIDS:
HIV/AIDS News