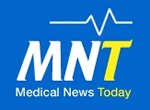 HIV causes structural heart disease, study says
Researchers from Spain have shown that HIV causes structural heart disease. These findings support the introduction of cardiovascular screening for all HIV patients, particularly those who have a positive viral load.
12 December 2013 - Presenting their findings at the EuroEcho-Imaging 2013 annual meeting, held in Istanbul, Turkey, Dr. Nieves Montoro, from Madrid, said:
"It is well known that patients with HIV have a high incidence of structural heart disease (mainly diastolic dysfunction and pulmonary hypertension) as measured by echocardiography but the reason is not clear. We decided to conduct a study to evaluate whether the stage of HIV or the detectable blood viral load were related to the degree of heart disease."
For more HIV and AIDS News visit...

Positively Positive - Living with HIV/AIDS:
HIV/AIDS News