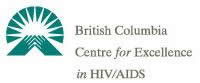 New report calls for expanding evidence-based treatment for opioid dependence
6 August, 2013
A Call For Evidence-Based-Medical-Treatment.pdf
Vancouver, B.C. [August 6, 2013] - Access to heroin and opioid medical treatment should be expanded to reduce the harms associated with addiction, according to a new report from researchers at the BC Centre for Excellence in HIV/AIDS (BC-CfE).
The report, published in the August issue of Health Affairs, highlights increases in the prevalence and hazards related to the use of opioids, such as heroin and prescription opioids like oxycodone, in the United States and Canada, and the gap in treatment availability in both countries.
"Access to proven and effective opioid addiction treatment has been severely limited in the United States and Canada," said Dr. Bohdan Nosyk , lead author, health economist at the BC-CfE and associate professor of Health Sciences at Simon Fraser University. "We should be looking at mechanisms that will expand access to treatment and discourage the use of ineffective and potentially harmful short-term (one to three month) detoxification treatment."
Evidence shows that methadone and buprenorphine, two forms of opioid substitution therapy, are effective at retaining clients in treatment. Prolonged retention in treatment can lead to reductions in illicit drug use, overdoses, behaviors that increase the risk of contracting HIV, and criminal activity. As a result, treatment has been shown to be highly cost-effective.
The authors make several recommendations to expand access to evidence-based medical treatment, including:
Eliminating restrictions on methadone prescribing
Reducing financial barriers to treatment
Reducing reliance on opioid detoxification treatment
Integrating emerging treatments
In the U.S., there are approximately 2.3 million people with opioid dependence, and opioid overdose is now the second leading cause of accidental death. As a result of the limited number of substance abuse facilities certified to dispense treatment, fewer than 10 per cent of people addicted to heroin or opioids receive treatment.
In Canada, there are an estimated 75,000-125,000 injection drug users (the majority of whom inject opioids) and an additional 200,000 people with prescription opioid dependence. The availability of methadone maintenance treatment, where methadone is prescribed and dispensed as an opioid substitute in approved clinical settings, is limited in many provinces, resulting in long waiting lists for addiction treatment.
"There are serious medical harms associated with heroin and opioid injection, including the transmission of HIV and hepatitis C," said Dr. Julio Montaner, senior author and director of the BC-CfE. "This research underscores the urgent need for scientific, evidence-based interventions to address these individual and public health harms."
The authors propose changes to federal and state laws to adopt methadone maintenance treatment in office-based settings such as private doctor's offices, as well as policies to mandate addiction education in medical schools to ensure treatment is administered safely and effectively. In addition, they recommend public and private insurers provide universal coverage for opioid substitution treatment.
Added Dr. Nosyk: "The abuse of opioids is pervasive around the world, but access to life-saving treatment is limited in the United States. Further efforts are necessary to make treatment more readily available, by expanding points of access and by eliminating the financial barriers faced by disadvantaged people, who are often the most complex to treat."
A copy of the report, titled "A Call For Evidence-Based Medical Treatment Of Opioid Dependence In The United States And Canada," is available here . Or download the pdf here
A backgrounder is available here .
-30-
About the British Columbia Centre for Excellence in HIV/AIDS
The BC Centre for Excellence in HIV/AIDS (BC-CfE) is Canada's largest HIV/AIDS research, treatment and education facility and is internationally recognized as an innovative world leader in combating HIV/AIDS and related diseases. BC-CfE is based at St. Paul's Hospital, Providence Health Care, a teaching hospital of the University of British Columbia. The BC-CfE works in close collaboration with key provincial stakeholders, including health authorities, health care providers, academics from other institutions, and the community to decrease the health burden of HIV and AIDS and to improve the health of British Columbians living with HIV through developing, monitoring and disseminating comprehensive research and treatment programs for HIV and related illnesses. www.cfenet.ubc.ca
About Simon Fraser University
Simon Fraser University is Canada's top-ranked comprehensive university and one of the top 50 universities in the world under 50 years old. With campuses in Vancouver, Burnaby and Surrey, B.C., SFU engages actively with the community in its research and teaching, delivers almost 150 programs to more than 30,000 students, and has more than 120,000 alumni in 130 countries.
/www.sfu.ca
About the University of British Columbia
The University of British Columbia (UBC) is one of North America's largest public research and teaching institutions, and one of only two Canadian institutions consistently ranked among the world's 40 best universities. Surrounded by the beauty of the Canadian West, it is a place that inspires bold, new ways of thinking that have helped make it a national leader in areas as diverse as community service learning, sustainability and research commercialization. UBC offers more than 55,000 students a range of innovative programs and attracts $550 million per year in research funding from government, non-profit organizations and industry through 7,000 grants.
www.ubc.ca
For additional information or to request interviews, please contact:
Kevin Hollett
BC-CfE
Phone: 604-682-2344 x 66536
Cell: 778-848-3420
Email: khollett@cfenet.ubc.ca
Mahafrine Petigara
Edelman (on behalf of the BC Centre for Excellence in HIV/AIDS)
Phone: 604-648-3415
Cell: 604-616-0286
Email: mahafrine.petigara@edelman.com
Source: http://www.cfenet.ubc.ca/news/releases/new-report-calls-expanding-evidence-based-treatment-opioid-dependence
Reproduced with permission - "B.C. Centre for Excellence in HIV/AIDS"
B.C. Centre for Excellence in HIV/AIDS

For more HIV and AIDS News visit...

Positively Positive - Living with HIV/AIDS:
HIV/AIDS News