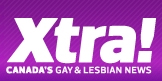 Ontario drafting new rules for HIV-nondisclosure cases
ONTARIO NEWS / HIV groups upset because attorney general has no plans to consult them
Marcus McCann / National / Thursday, May 30, 2013
The Ontario government is writing guidelines for criminal prosecutions of HIV-positive people who don't disclose their status before having sex, according to the Ministry of the Attorney General.
Guidelines could address issues like bail conditions, plea bargains and the privacy of the accused. HIV groups have been calling on the province to introduce such guidelines since 2010, in the hope that they might stem the tide of prosecutions in Ontario, where the majority of the country's HIV prosecutions take place.
We are currently developing guidance for Crown counsel with respect to cases that allege exposure to HIV or other sexually transmitted infections without disclosure. This policy . . . should be finalized by fall 2013," Brendan Crawley, a spokesperson for the ministry, confirmed May 24.
But the province won't be conducting consultations before the document is released, and that has some worried, including Tim McCaskell, a member of the Ontario Working Group on Criminal Law and HIV Exposure (CLHE). The CLHE was formed in 2007 to address this issue and has conducted consultations with people living with HIV/AIDS and AIDS service organizations across the province about prosecutorial guidelines.
"I don't know why they don't want to meet with us. We've given them briefs, but we don't know what they know or what they think our position is. It's one of those situations where it would be best to sit down and have a face-to-face meeting," McCaskell says.
Michael Burtch, an AIDS activist not involved with the CLHE, says the ministry must meet with HIV-positive people before releasing guidelines. "It goes to that old adage, 'Nothing about us without us,'" Burtch says. "So, that doesn't instill a lot of confidence in me."
The ministry, for its part, claims to have conducted "extensive" consultations, including with the CLHE. Crawley told Xtra that the CLHE could submit additional material in writing and "we would be pleased to receive it." But McCaskell says any meetings between the CLHE and the ministry have been focused on getting the province to agree to draft guidelines - rather than on the content of such guidelines.
"They're lawyers, and they think they only need to listen to other lawyers," McCaskell says. "But this isn't just law. It affects the community. It affects public health. It involves scientific data about risk of transmission."
This isn't the first time the province has promised to introduce such guidelines. After lobbying by HIV groups, the ministry wrote to the CLHE in December 2010 to say that guidelines were on the way. But by the fall of 2011, the CLHE was still publicly agitating for their release, and in February 2012, the ministry officially notified CLHE that the guidelines had been put on hold.
However, this is the first time the ministry has earmarked a release date, McCaskell says.
The HIV community has long denounced the intrusion of criminal law into the private lives of consenting adults, complaining that it discourages testing and increases the stigma faced by HIV-positive people. But many see the prosecutorial guideline campaign as a kind of harm reduction, a way to contain the damage done by criminal prosecutions.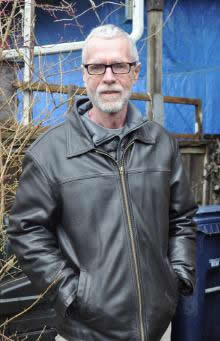 In the UK, guidelines limit prosecutions to cases where HIV was actually passed to the complainant and there was intent to transmit the virus or recklessness as to transmission. That kind of guideline is the best-case scenario for Ontario, Burtch says. However, given that a recent Supreme Court of Canada decision widened the scope of criminalization, it seems unlikely Ontario will limit prosecutions in a similar way.
Even so, McCaskell points out that the UK developed its guidelines "with a whole lot of community consultation," unlike the process now underway in Ontario.
"As we get more information which shows that HIV criminalization is impeding public health efforts, hopefully the attorney general will respond to that," Burtch says.
In Canada, judges, rather than Parliament, extended the law of assault to HIV-nondisclosure. It was first accepted by the Supreme Court of Canada in 1998. Since then, more than 100 people have been charged with failing to disclose their HIV status to sexual partners, making Canada the HIV-prosecution capital of the world.
In 2012, the issue returned to the Supreme Court, which found that HIV-positive people who use condoms and have low viral loads are not required to disclose their status before sex. However, other questions remain answered, especially about criminal prosecutions for low-risk activities like oral sex.
The CLHE is gathering signatures for a petition, asking for a face-to-face meeting to discuss prosecutorial guidelines. Find it here: http://clhe.ca .
Marcus McCann is a former editor of Xtra. He is working at the Canadian HIV/AIDS Legal Network this summer but not on the prosecutorial guidelines file.
###
What could prosecutorial guidelines look like?
VERBATIM / HIV groups canvassed the province
Marcus McCann / National / Thursday, May 30, 2013
What could prosecutorial guidelines look like? VERBATIM / HIV groups canvassed the province Marcus McCann / National / Thursday, May 30, 2013 Below are excerpts of guidelines drafted by the Ontario Working Group on Criminal Law and HIV Exposure. They were developed after the group conducted in-person and online consultations across the province with lawyers, AIDS service organizations and people living with HIV/AIDS. A 29-page document, containing these and other suggestions, was submitted as recommendations to the Ministry of the Attorney General in June 2011. It was obtained by Xtra through a Freedom of Information request. The province promises to release guidelines in the fall of 2013.

"Prosecutions should be handled with restraint and caution."

"Care must be taken not to equate sexual offences involving coercion, force and violence with cases based on allegations of HIV/STI nondisclosure by applying the same prosecutorial approach."

"Crown counsel must take care not to prosecute cases in a manner that would reinforce societal prejudices, preconceptions and irrational fears regarding HIV, or undermine public health efforts to prevent the spread of HIV and other STIs."

"Crown should strongly consider consenting to the release of persons charged with offences involving HIV nondisclosure. It should only be in rare cases that Crown would oppose bail."

"Crown counsel must obtain an expert medical report as part of properly screening the charge."

"In situations where HIV/STI transmission is not alleged ... Crown counsel should consider proceeding with simple assault or a Criminal Code offence not based on assault [instead of aggravated sexual assault, which carries a maximum sentence of life in prison.]"

"Crown counsel should consider the following public interest factors that work in favour of discontinuing an HIV/STI nondisclosure prosecution: (a) the complainant was not infected with HIV or another STI; (b) there is no evidence of a history of nondisclosure; (c) the compromised physical and mental state of the accused; (d) the availability and efficacy of interventions by public health authorities; (e) the health an safety risks that incarceration poses for people living with HIV/AIDS..."
Source: http://www.xtra.ca/public/National/Ontario_drafting_new_rules_ for_HIVnondisclosure_cases-13646.aspx
Reproduced with permission - "PINK TRIANGLE PRESS "
PINK TRIANGLE PRESS




About PINK TRIANGLE PRESS
Pink Triangle Press is Canada's leading gay and lesbian media organization. We are one of the most diversified gay media enterprises in the world. Founded in 1971 to advance the struggle for sexual liberation, our defining activity is lesbian and gay journalism.
For more HIV and AIDS News visit...

Positively Positive - Living with HIV/AIDS:
HIV/AIDS News