The 30 30 Campaign Launch is Finally Here! The first video will be released at 10am PST July 1st
We are so excited to share it, and hope you will be too! Please share it with all your networks via email, twitter, facebook and anywhere else you share.
June 30, 2013 - Be the Change Group Inc., could not be more proud to present our latest campaign- The 30 30 Campaign , in celebration of the 30th Anniversary of our client, AIDS Vancouver.
The 30 30 Campaign has brought together the untold story of the past 30 years of both AIDS Vancouver and Vancouver's HIV Epidemic-told now by and for those who were there-community leaders, nurses, doctors, politicians, and people living with HIV.
This campaign will be hosted on a permanent website that has one of the most comprehensive HIV timelines ever created - highlighting global and national events and spotlighting the local events that shaped the epidemic. A public resource of this type has never been available locally, and will serve as a teaching tool and a source of honouring all of those before us and all of us now, for years to come.
Each day, starting today, July 1st, a new video and page will go live, starting with 1983. Please join us on this journey this month to hear the stories, remember the moments, reflect on our loss and celebrate all of our successes. On July 30th join us at the Commodore Ballroom for the final video and a celebration to remember. Register at 3030.aidsvancouver.org See you there!
In warmth,

Brandy Svendson
Founder and CEO
Be the Change Group Inc.
###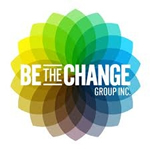 About Be The Change Group Inc.,
Our vision is to be, and be recognized as, the global leaders in public health consulting. We will create change through the dynamic integration of academic, technical and creative expertise.
Our mission is to provide a customized team of experts and unparalleled services that will strengthen our client's capacity to create the positive change they seek. bethechangegroup.com
"Reproduced with permission - Be the Change Group Inc., "
Be the Change Group Inc.,

For more HIV and AIDS News visit...

Positively Positive - Living with HIV/AIDS:
HIV/AIDS News