Despite Government Cuts of Complimentary Sculptra for
HIV-related Face Wasting,
Masha Banar, Physician Associate of Boston MA, is Still Able to Help Her Patients
Under new recently changed rules patients affected with HIV-related face wasting can now qualify only for a fraction of complimentary Sculptra they used to. Masha Banar, PA-C, is still able to make a difference in her patients lives thanks to her extensive experience with Sculptra.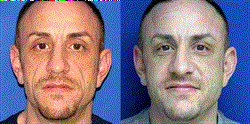 July 18, 2013 - Boston, MA - HIV is not a terminal illness anymore thanks to several classes of very potent medications. One of those classes of medications, nucleoside reverse transcriptase inhibitor (NRTI), causes loss of fat from the face or lipoatrophy. It is a stigma of HIV: thin face with skin plastered on top of the muscles. Many patients' personal lives are affected; a lot suffer from depression, and there have been cases of suicide documented.
Sculptra was initially approved to only treat HIV-related lipoatrophy. Sculptra Aesthetic, collagen stimulator that replaces face volume and restores youthful look, is the most advanced product on the market. Two to four rounds of injections spaced several weeks apart might be needed to achieve a good result. The amount of product and rounds are determined based on the degree of volume loss of the face.
Patient Access Program has helped HIV-affected individuals with low income to get complimentary Sculptra kits for reconstruction of this debilitating side effect. Previously, patients could count on 8 kits within the time period of 18 months to reconstruct their faces. Since Sanofi Aventis, the company that makes Sculptra Aesthetic, was sold to Valeant Pharmaceuticals, the rules have changed and this amount is cut in half-barely enough to make a difference in some severe cases (http://www.needymeds.org). Placing the product strategically can still treat this condition and make people's quality of life significantly better, but it takes an experienced person to achieve desired results.
Masha Banar, PA-C, has worked with a large pool of patients affected by lipoatrophy starting almost a decade ago, around the time when Sculptra was first introduced in the USA. At this time she is one of the most experienced Sculptra injectors in Massachusetts and is a National Educator for Sculptra Aesthetic. To date, she has treated over 2,500 patients using this product and maintains her top-quality status with Sculptra. She has a large group of patients affected by HIV-related lipoatrophy and offers a sliding scale fee schedule to financially struggling individuals. "It is my responsibility as a medical provider to help people in need, it's the least I can do"-says Masha. Now with less complimentary product allowed by Patient Access Program she is still able to improve quality of life of her patients affected by lipoatrophy thanks to her extensive experience with Sculptra.
###
About Visage Sculpture
Visage Sculpture is premier Cosmetic Center dedicated to helping people look and feel more attractive, refreshed, and youthful in the most natural gentle way. Founded by Masha Banar, Board Certified Physician Associate, with more than a decade of experience in Plastic and Reconstructive Surgery, it has been featured on ABC News for its unique alternatives to surgical procedures.
Visit: visagesculpture.com
Masha is a National Educator for Sculptra Aesthetic and teaches facial anatomy and injection techniques to Physicians and Nurses. Her extensive experience combined with artistic background and intuitive appreciation of proportions of the face brings ease to all procedures offered.
Reproduced with permission - "Visage Sculpture"
Visage Sculpture

For more HIV and AIDS News visit...

Positively Positive - Living with HIV/AIDS:
HIV/AIDS News