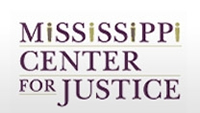 World AIDS Day Serves as Stark Reminder of Epidemic in Mississippi
Deep South, and Mississippi Delta at the center of the problem
November 28, 2012 - As people across the globe prepare to commemorate World AIDS Day, Mississippi is faced with daunting numbers of people who are dealing with this disease. Mississippi currently ranks 6th in the nation for prevalence of HIV/AIDS, with higher than average infection and death rates (17.8 people out of 100,000 infected). According to Human Rights Watch, the Deep South has more people living and dying of AIDS than any region in the country - and within that region, the Mississippi Delta is among the hardest hit.
This is sobering information, made even more problematic due to the fact that Mississippi has one of the lowest state expenditures on support for people living with HIV/AIDS. Mississippi is among six states where someone can face criminal charges for transmitting HIV, in addition to loss of employment, loss of housing and violence - all far too common occurrences in the Magnolia State.
"The continuous and ongoing discrimination against people living with HIV is among the most serious civil rights issues of the 21st century - particularly in the way that it affects people of color and those living in poverty," said Marni von Wilpert, Skadden legal fellow for the Mississippi Center for Justice. "While many people focus on the epidemic of AIDS across the globe, it is essential that we pay attention to what is happening in our own backyard, as the situation here is as dire as anywhere else."
In order to combat these figures, and the intense legal ramifications that those diagnosed face, the Mississippi Center for Justice offers services and legal counsel out of its Delta office. The Center is also creating Mississippi's first ever Medical-Legal Partnership, to bring together doctors and lawyers and help resolve the complex and interconnected issues that affect those with HIV - both medical and legal.
Please contact Lauren Weybrew at lweybrew@douglasgould.com or call 914-833-7093 if you'd like to speak with either Marni or Linda Rigsby, health law director, about AIDS in Mississippi.
Mississippi Center for Justice is a nonprofit, public interest law firm committed to advancing racial and economic justice. Supported and staffed by attorneys, community leaders and volunteers, the Center develops and pursues strategies to combat discrimination and poverty statewide. More information about the Center's campaigns to advance racial and economic justice is available online at www.mscenterforjustice.org.
###
Reproduced with permission - "MISSISSIPPI CENTER FOR JUSTICE"
MISSISSIPPI CENTER FOR JUSTICE

For more HIV and AIDS News visit...

Positively Positive - Living with HIV/AIDS:
HIV/AIDS News