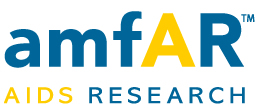 amfAR Praises American Medical Association Opposition to Blood Donation Ban for Men Who Have Sex with Men
NEW YORK, June 20, 2013 - amfAR, The Foundation for AIDS Research, today applauded the American Medical Association's (AMA) decision to oppose the U.S. Food and Drug Administration's longstanding policy that prohibits blood donations from all men who have sex with men (MSM), charging that the lifetime ban is "discriminatory and not based on sound science."
The ban, implemented in 1985 in response to the AIDS outbreak, prohibits blood donations from any man who has ever had sex with another man-even a single encounter-at any time since 1977. Despite major advances in HIV screening technology, the ban has remained in place.
In a statement released today, AMA urged the FDA to change its policy to one that evaluates the status of gay men on an individual level rather than sexual orientation. In addition, it called for the FDA to craft a policy that more accurately represents scientific research.
"As our nation continues to struggle with blood shortages, it's time that we move from this antiquated and blanket policy," said Kevin Robert Frost, amfAR's CEO. "There are other ways to screen donors who are at high risk of HIV as the technology to detect signs of the virus in the blood has vastly improved since the 1980s."
"This decades-long policy not only goes against science, it also discriminates against gay men who are already subject to stigma in our nation," said Chris Collins, amfAR's vice president and director of public policy. "We are very pleased to see the AMA's leadership on this issue and we will continue working for a more rational policy on blood donation."
###
About amfAR
amfAR, The Foundation for AIDS Research, is one of the world's leading nonprofit organizations dedicated to the support of AIDS research, HIV prevention, treatment education, and the advocacy of sound AIDS-related public policy. Since 1985, amfAR has invested more than $366 million in its programs and has awarded grants to more than 2,000 research teams worldwide. For more information, please visit www.amfar.org
"Reproduced with permission - amfAR, The Foundation for AIDS Research"
amfAR, The Foundation for AIDS Research

For more HIV and AIDS News visit...

Positively Positive - Living with HIV/AIDS:
HIV/AIDS News