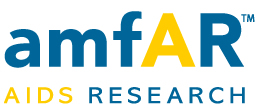 New Report Calls for Rethinking Battle Against HIV/AIDS Among Gay Men in U.S.
Recent science and policy advances could be turning point in the domestic gay epidemic
NEW YORK, September 6, 2012 - AIDS continues to pose a grave threat to gay men in the United States, but recent scientific advances and the promise of expanded access to health services through health reform mean major progress can be made, according to a new issue brief released by amfAR, The Foundation for AIDS Research and Trust for America's Health (TFAH).
View the new issue brief, "Ending the HIV Epidemic Among Gay Men in the United States"
The issue brief argues that more frequent HIV testing and linkage to appropriate care, in combination with traditional prevention measures such as consistent use of condoms and safer sex practices, are needed to bring down HIV incidence among gay men. It calls for systematic changes to reduce barriers to HIV testing and treatment for gay men, including expanded provider education and training, insurance coverage, and utilization of new testing technologies. The amfAR-TFAH report also urges lesbian, gay, bisexual, and transgender (LGBT) community organizations to rededicate themselves to fighting AIDS in America, given the seriousness of the epidemic and the growing potential to curb its impact.
"Data show that we won't reverse the AIDS epidemic in the U.S. unless we focus specifically on gay men, who shoulder a disproportionate burden of new infections," said amfAR CEO Kevin Robert Frost. "Current HIV incidence trends suggest that the epidemic among gay men could take a turn for the worse, reversing what little progress has been made and threatening a new generation of young men. We can't let that happen."
Though representing approximately two percent of the U.S. population, gay men, including those who inject drugs, comprise a majority of the 50,000 annual new HIV infections (64 percent in 2010), with gay men of color at particularly high risk of infection. Gay men also represent nearly half of all people living with HIV in the U.S.
"We know that gay men of color are at greater risk of infection than any other risk group, in part because of the high incidence of HIV infection in their community," said Jeffrey Levi, executive director of Trust for America's Health. "Bringing down HIV viral load among people living with HIV should be a national priority if we truly want to reverse the tide of the epidemic. It is imperative that we help men learn their status and, if necessary, be able to connect them to immediate and sustained treatment."
"AIDS disproportionately affects young gay men and men of color. It is a central health equity issue in the LGBT community," said amfAR Vice President and Director of Public Policy Chris Collins. "We need stepped-up efforts from government, but we also need to rekindle leadership from the gay community, which catalyzed the AIDS response in the beginning."
###
Source: amfAR, The Foundation for AIDS Research
About amfAR
amfAR, The Foundation for AIDS Research, is one of the world's leading nonprofit organizations dedicated to the support of AIDS research, HIV prevention, treatment education, and the advocacy of sound AIDS-related public policy. Since 1985, amfAR has invested more than $340 million in its programs and has awarded grants to more than 2,000 research teams worldwide. www.amfar.org

About Trust for America's Health
Trust for America's Health is a non-profit, non-partisan organization dedicated to saving lives by protecting the health of every community and working to make disease prevention a national priority. For more information, visit www.healthyamericans.org .
MEDIA CONTACTS:
Cub Barrett, Program Communications Manager, amfAR
cub.barrett@amfar.org
(212) 806-1602
Albert Lang, Communications Manager, TFAH
alang@tfah.org
(202) 223-9870, ext. 21


"Reproduced with permission - amfAR, The Foundation for AIDS Research"
amfAR, The Foundation for AIDS Research

For more HIV and AIDS News visit...

Positively Positive - Living with HIV/AIDS:
HIV/AIDS News