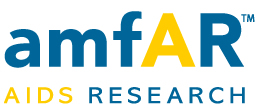 RESEARCHER REPORTS TWO HIV PATIENTS SHOWING NO SIGNS OF VIRUS IN WAKE OF STEM-CELL TRANSPLANTS
amfAR-supported research findings provide surprising implications for HIV cure research
NEW YORK, July 3, 2013 - Dr. Timothy Henrich of Harvard Medical School and Brigham and Women's Hospital in Boston today reported on the case of two HIV-positive patients who show no trace of virus following stem-cell transplants. The findings were presented at the International AIDS Society Conference on HIV Pathogenesis, Treatment and Prevention in Kuala Lumpur, Malaysia.
The patients had been on long-term antiretroviral therapy for HIV when they developed lymphoma. To treat the cancer, the patients underwent reduced intensity chemotherapy followed by stem-cell transplants. Since the transplants, Dr. Henrich has been unable to find any evidence of HIV infection.
Dr. Henrich was awarded a grant through the amfAR Research Consortium on HIV Eradication (ARCHE) after presenting preliminary findings on these patients at the International AIDS Conference last July. With support from amfAR, he conducted a clinical study in which his research team withdrew the patients' antiretroviral therapy and performed several sophisticated assays looking for signs of viral rebound in blood and other tissues. One patient has been off treatment with no detectable virus for approximately 15 weeks, and the second patient for seven weeks, with similar results. However, it is too soon to draw any definitive long-term conclusions.
It is also unclear how long viral rebound might take in a patient whose viral reservoirs have been dramatically depleted, but not eradicated. According to amfAR/ARCHE grantee Dr.Robert Siciliano of Johns Hopkins University, it may take over a year. Previously a patient in a study by the National Institutes of Health had gone 50 days after treatment withdrawal without viral rebound. Dr. Henrich's patients are at or beyond this threshold, and more definitive answers will emerge as these patients continue to be closely monitored.
"These findings clearly provide important new information that might well alter the current thinking about HIV and gene therapy," said amfAR CEO Kevin Robert Frost. "While stem-cell transplantation is not a viable option for people with HIV on a broad scale because of its costs and complexity, these new cases could lead us to new approaches to treating, and ultimately even eradicating, HIV."
The first person to be cured of HIV, Timothy Brown ("the Berlin patient"), also underwent a stem-cell transplant to treat his leukemia. These new cases differ significantly, however, in that the stem-cell donors lacked the genetic mutation (CCR5 delta32) that renders a person virtually resistant to HIV infection. Nor did Dr. Henrich's patients undergo the intensive chemotherapy or total body irradiation that preceded Timothy Brown's stem-cell transplant.
"Dr. Henrich is charting new territory in HIV eradication research," said amfAR Vice President and Director of Research Dr. Rowena Johnston. "Whatever the outcome, we will have learned more about what it will take to cure HIV. We believe amfAR's continued investments in HIV cure-based research are beginning to show real results and will ultimately lead us to a cure in our lifetime."
###
About amfAR
amfAR, The Foundation for AIDS Research, is one of the world's leading nonprofit organizations dedicated to the support of AIDS research, HIV prevention, treatment education, and the advocacy of sound AIDS-related public policy. Since 1985, amfAR has invested more than $366 million in its programs and has awarded grants to more than 2,000 research teams worldwide. www.amfar.org
CONTACT:
David Smith
amfAR, The Foundation for AIDS Research
(212) 561-7423
Source:amfAR, The Foundation for AIDS Research
"Reproduced with permission - amfAR, The Foundation for AIDS Research"
amfAR, The Foundation for AIDS Research

For more HIV and AIDS News visit...

Positively Positive - Living with HIV/AIDS:
HIV/AIDS News