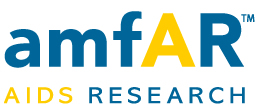 amfAR Applauds Passage of the HOPE Act
Legislation would allow research on organ transplants from HIV positive donors to HIV positive recipients
NEW YORK, NY, Nov. 14, 2013 - amfAR, The Foundation for AIDS Research, today hailed passage of the HIV Organ Policy Equity (HOPE) Act, which would allow research on organ donation from deceased people with HIV to other HIV positive individuals. Such research is currently prohibited by an outdated federal statute that barred recovery of organs from deceased individuals with HIV infection, even for research purposes. Passed by the Senate earlier this year, the HOPE Act now goes to the White House for President Obama's signature.
"Passage of the HOPE Act will save lives and also help break down the stigma associated with HIV/AIDS," said Kevin Frost, amfAR's CEO. "This legislation makes federal organ donation regulations more reflective of the evidence and allows for critically important research to move forward."
The bill would modify language in the Organ Transplant Amendments Act of 1988, which was meant to ensure that organs from HIV patients would not be given to HIV-negative patients. That language has been eclipsed in the last 25 years by significant advances in the treatment of HIV, and the success of universal precautions and safeguards in organ transplantation According to the U.S. Department of Health and Human Services, more than 115,000 Americans are in need of organ transplants, including people with HIV many of whom are particularly vulnerable to liver and kidney failure.
"Thanks to the HIV Medicine Association (HIVMA) and many other advocates for their tireless work in leading the passage of the HOPE Act though Congress. Lifting the ban will save many lives and reduce health care costs," said Chris Collins, amfAR's Vice President and Director of Public Policy.
###
About amfAR
amfAR, The Foundation for AIDS Research, is one of the world's leading nonprofit organizations dedicated to the support of AIDS research, HIV prevention, treatment education, and the advocacy of sound AIDS-related public policy. Since 1985, amfAR has invested more than $366 million in its programs and has awarded grants to more than 2,000 research teams worldwide. For more information, please visit www.amfar.org
"Reproduced with permission - amfAR, The Foundation for AIDS Research"
amfAR, The Foundation for AIDS Research

For more HIV and AIDS News visit...

Positively Positive - Living with HIV/AIDS:
HIV/AIDS News