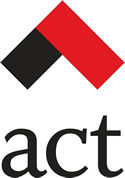 The AIDS Committee of Toronto (ACT) Urges Equal Access of Post-Exposure Prophylaxis (PEP) in Ontario
ACT has released a position statement regarding issues surrounding the access to PEP in Ontario to compliment concurrent PEP programming, services and outreach initiatives
January 2014 - Toronto - The AIDS Committee of Toronto (ACT) is advocating for the equal access of Post-Exposure Prophylaxis to all Ontarians. Presently PEP is administered at the discretion of a healthcare provider and is often only provided to those who are exposed to HIV in occupational necessity or in emergency circumstances such as sexual assault. ACT urges the provincial government to remove all barriers associated with obtaining PEP treatment in an equitable and timely manner.
ACT PEP Position Statement can be viewed in full here.
Media Contact:
Rafay Agha, Communications Coordinator
AIDS Committee of Toronto (ACT)
Office: 416-340-8484 ext. 225
E-mail: ragha@actoronto.org
"Reproduced with permission - AIDS Committee of Toronto (ACT)"
AIDS Committee of Toronto (ACT)

For more HIV and AIDS News visit...

Positively Positive - Living with HIV/AIDS:
HIV/AIDS News