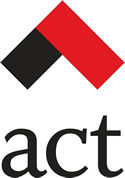 ACT Largest Provider of Safer Sex Supplies at WorldPride Toronto
"Welcome to Toronto. We've got you covered."
Toronto - JUNE 25, 2014 - WorldPride Toronto is expected to draw 2 million visitors to the Greater Toronto Area and the AIDS Committee of Toronto (ACT) welcomes them with safer sex supplies and partying supplies, such as condoms (including specialty condoms, insertive and female condoms), lube, gloves, dental dams, ear plugs, straw kits alongside safer sex resources.
Starting June 24, 2014, ACT will be handing out safer sex packs at bars, clubs, bathhouses, gyms and restaurants around the Church-Wellesley neighbourhood and beyond. ACT will also be distributing the packs through street outreach.
"Our goal is to make safer sex supplies available for the existing community as well as visitors making their way to Toronto for WorldPride celebrations. The intention is to be accessible and responsive to the people in the spaces and places they work and play," adds Ryan Lisk, Gay Men's Outreach Coordinator and TowelTalk Counsellor.
ACT has set up a webpage dedicated to its WorldPride programming which includes "Fuck Safer, Party Safer," offering tips on how to make the most of your fun, as well as The Hub, a mobile site administering harm reduction information, sexual health resources and counselling services.
"Street outreach is a challenge because we encounter people for seconds," says Lisk. "It's about being a friendly, sex-positive face in a sea of people but also delivering easy sound bites to passers-by that can dispel myths about HIV and STIs and empower more informed decisions."
###
All information about ACT and WorldPride can be found at http://www.actoronto.org/pride . Join the conversations online at facebook.com/ACToronto and twitter: @ACToronto
Since 1983 ACT has developed programs and services that respond to the changing needs of the communities it serves. ACT provides support services that empower men, women and youth living with HIV to achieve self-determination, informed decision-making, independence, and overall well-being. We do this through programs such as counselling, information provision, social support activities and programs that help people with HIV return to work.
Media Contact:
Rafay Agha, Communications Coordinator
AIDS Committee of Toronto (ACT)
Office: 416-340-8484 ext. 225
E-mail: ragha@actoronto.org
"Reproduced with permission - AIDS Committee of Toronto (ACT)"
AIDS Committee of Toronto (ACT)

For more HIV and AIDS News visit...

Positively Positive - Living with HIV/AIDS:
HIV/AIDS News