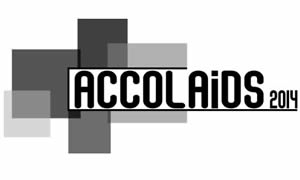 AccolAIDS 2014: Tickets
Get Your Tickets For AccolAIDS 2014 Award Ceremony To Recognize The Heroes Of The
BC AIDS Movement
The AccolAIDS Awards 2014 Gala takes place on Sunday, April 13, 2014 from 6-10 pm, at the Vancouver Convention Centre, West Building, Summit Room, 1055 Canada Place, Vancouver, BC. Canada.
Join us for cocktails, dinner, entertainment, silent and live auctions, and the Awards presentation.
Tickets are priced at:
$150 each
$1,000 for a table of 8

To order tickets please:
purchase tickets online through Eventbrite
or
download and return the AccolAIDS Ticket Form
The AccolAIDS Awards honour the extraordinary achievements and dedication of organizations, businesses, groups and individuals responding to the HIV/AIDS epidemic in British Columbia, and the thousands of people living in BC who are affected.
Proceeds benefit the vital programs and services provided by the Positive Living Society of British Columbia. AccolAIDS is made possible through the generous support of sponsors and donors, and our gratitude for their support is shared by over 5,500 HIV-positive members of Positive Living BC.
###


About POSITIVE LIVING BC
POSITIVE LIVING BC is dedicated to empowering persons living with HIV/AIDS through mutual support and collective action. We are a Registered Non-profit Society (#11928-2085) and an established leader in the HIV/AIDS movement . Uniquely among major agencies in Canada, the POSITIVE LIVING BC Board of Directors is composed entirely of HIV+ members.

Formerly known as the British Columbia Persons With AIDS Society (BCPWA) and with a membership of more than 4,800 HIV+ members, we are Western Canada's largest AIDS service organization and a proud history spanning three decades. For more information visit: www.positivelivingbc.org

"Reproduced with permission - POSITIVE LIVING BC"
POSITIVE LIVING BC

For more HIV and AIDS News visit...

Positively Positive - Living with HIV/AIDS:
HIV/AIDS News