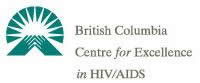 CANADIAN SCIENTISTS AGREE THAT HIV IS DIFFICULT TO TRANSMIT SEXUALLY
Courts must heed evidence to prevent miscarriage of justice that undermines public health response to epidemic
Consensus Statement Download PDF
Saint John's, May 2, 2014 - More than 70 Canadian medical and scientific experts in HIV and its transmission, as well as the Association of Medical Microbiology and Infectious Disease Canada, have endorsed a groundbreaking Consensus Statement on HIV and sexual transmission. This Consensus Statement is being presented today at the 23rd Annual Canadian Conference on HIV/AIDS Research (CAHR 2014) and released in the Canadian Journal of Infectious Diseases & Medical Microbiology.
The Statement affirms the scientific evidence that HIV is difficult to transmit sexually, and details how per-act possibility of HIV transmission varies from low-to-impossible, taking into account the impact of factors such as the type of sexual acts, condom use, antiretroviral therapy and viral load. Specifically, in response to recent criminal cases of HIV non-disclosure in Canada, the Statement affirms that sex with a condom or with effective antiretroviral therapy poses a negligible possibility of transmission. At present, both conditions are required by law - but the evidence does not support this requirement. It is also notable that signatories to the Statement uphold that oral sex poses at most a negligible possibility of transmission.
On April 1, the high-level political segment will address how to overcome the barriers that prevent optimal scale-up of HIV treatment and the rapid implementation of new global treatment standards. This session will be moderated by Pamela Martin, former journalist and current Liaison to the Premier of British Columbia.
Concerned by the increasing number of cases of criminalization of HIV non-disclosure in Canada, and the harsh laws used to prosecute people living with HIV, a team of six Canadian medical experts initiated this Consensus Statement, namely Doctors Mona Loutfy, Mark Tyndall, Jean-Guy Baril, Julio Montaner, Rupert Kaul and Catherine Hankins. The Statement is based upon the most recent and relevant scientific evidence available.
"We have seen that the criminal law is being used in an overly broad fashion against people living with HIV in Canada, in part because the science is not well understood or communicated," said Dr. Mona Loutfy, one of the authors on the Statement. "It was time for experts to let the justice system know, clearly and concisely, what science tells us about HIV and its transmission."
Finally, the Consensus Statement also confirms that dramatic scientific advances have transformed HIV into a chronic manageable condition.
"In summary, HIV is complex but there is now broad authoritative consensus on HIV transmission risks - or lack thereof -and the nature of HIV," said Dr. Mark Tyndall, Statement co-author. "This Consensus Statement represents our personal, professional and ethical responsibility to prevent any possible miscarriages of justice and remove barriers to public health efforts in Canada."
A link to the Canadian Journal of Infectious Diseases & Medical Microbiology In Press article will be available on Friday, May 2 (10:00 a.m. EDT) on the CJIDMM website: http://www.pulsus.com/cjidmm.
###
About the B.C. Centre for Excellence in HIV/AIDS:

The BC Centre for Excellence in HIV/AIDS (BC-CfE) is Canada's largest HIV/AIDS research, treatment and education facility and is internationally recognized as an innovative world leader in combating HIV/AIDS and related diseases. BC-CfE is based at St. Paul's Hospital, Providence Health Care, a teaching hospital of the University of British Columbia. The BC-CfE works in close collaboration with key provincial stakeholders, including health authorities, health care providers, academics from other institutions, and the community to decrease the health burden of HIV and AIDS. By developing, monitoring and disseminating comprehensive research and treatment programs for HIV and related illnesses, the BC-CfE helps improve the health of British Columbians living with HIV.
Reproduced with permission - "B.C. Centre for Excellence in HIV/AIDS"
B.C. Centre for Excellence in HIV/AIDS

For more HIV and AIDS News visit...

Positively Positive - Living with HIV/AIDS:
HIV/AIDS News