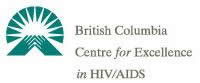 Media Advisory: International panel on HIV treatment expansion
Vancouver, B.C. [March 31, 2014] - On Tuesday, April 1, UNAIDS and the BC Centre for Excellence in HIV/AIDS will be co-hosting a Davos-style roundtable bringing together international leaders to explore the importance of new HIV treatment targets.
This will take place on the opening day of the 4th International HIV Treatment as Prevention (TasP) Workshop, which brings together more than 300 of the top researchers, scientists, implementers and community leaders from the global HIV community.
On April 1, the high-level political segment will address how to overcome the barriers that prevent optimal scale-up of HIV treatment and the rapid implementation of new global treatment standards. This session will be moderated by Pamela Martin, former journalist and current Liaison to the Premier of British Columbia.
The speakers will include:
Dr. Luiz Loures, Deputy Executive Director, UNAIDS
Dr. Mark Dybul, Executive Director, The Global Fund to Fight AIDS, Tuberculosis & Malaria
Hon. Terry Lake, Minister of Health, British Columbia
Hon. Clarice Modeste-Curwen, Minister of Health, Grenada
Dr. Christine Nabiryo, The AIDS Support Organization
Dr. Julio Montaner, Director, BC Centre for Excellence in HIV/AIDS
Where: Vancouver Convention Centre (1055 Canada Place) Ballroom A, West Building

When: Tuesday, April 1st 3:30pm - 6:00pm
The remainder of the program of the 4th International TasP Workshop, co-chaired by Dr. Julio Montaner (UBC) and Dr. Steffanie Strathdee (UCSD), will take place April 2nd to April 4th at the Sheraton Wall Centre Hotel, Vancouver, BC. Non-abstract driven sessions will be available via simultaneous webcast at www.treatmentaspreventionworkshop.org/watch-live/. Full program details are available at www.treatmentaspreventionworkshop.org. Note: Panelists will be available for interviews at the Vancouver Convention Centre between 2:00pm and 3:00pm. Interviews will also be available following the panel discussion. Pre-booking interview time is strongly recommended.
###
About the B.C. Centre for Excellence in HIV/AIDS:

The BC Centre for Excellence in HIV/AIDS (BC-CfE) is Canada's largest HIV/AIDS research, treatment and education facility and is internationally recognized as an innovative world leader in combating HIV/AIDS and related diseases. BC-CfE is based at St. Paul's Hospital, Providence Health Care, a teaching hospital of the University of British Columbia. The BC-CfE works in close collaboration with key provincial stakeholders, including health authorities, health care providers, academics from other institutions, and the community to decrease the health burden of HIV and AIDS. By developing, monitoring and disseminating comprehensive research and treatment programs for HIV and related illnesses, the BC-CfE helps improve the health of British Columbians living with HIV.
About the University of British Columbia

The University of British Columbia (UBC) is one of North America's largest public research and teaching institutions, and one of only two Canadian institutions consistently ranked among the world's 40 best universities. Surrounded by the beauty of the Canadian West, it is a place that inspires bold, new ways of thinking that have helped make it a national leader in areas as diverse as community service learning, sustainability and research commercialization. UBC offers more than 55,000 students a range of innovative programs and attracts $550 million per year in research funding from government, non-profit organizations and industry through 7,000 grants.
About UNAIDS

The Joint United Nations Programme on HIV/AIDS (UNAIDS) leads and inspires the world to achieve its shared vision of zero new HIV infections, zero discrimination and zero AIDS-related deaths. UNAIDS unites the efforts of 11 UN organizations-UNHCR, UNICEF, WFP, UNDP, UNFPA, UNODC, UN Women, ILO, UNESCO, WHO and the World Bank-and works closely with global and national partners to maximize results for the AIDS response. Learn more at unaids.org and connect with us on Facebook and Twitter.
For additional information or to request interviews, please contact:
Kevin Hollett
BC-CfE
Phone: 604-682-2344 ext. 66536
Mobile: 778-848-3420
Reproduced with permission - "B.C. Centre for Excellence in HIV/AIDS"
B.C. Centre for Excellence in HIV/AIDS

For more HIV and AIDS News visit...

Positively Positive - Living with HIV/AIDS:
HIV/AIDS News