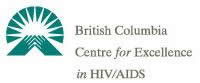 At the Repurposing of AIDS Ward Event Vancouver Artist Living with HIV Presents Painting on his Struggle, Survival, and Success
Vancouver, B.C. (May 27, 2014) - Vancouver artist living with HIV, Tiko Kerr, presented a painting today to Dr. Julio Montaner, the BC Centre for Excellence in HIV/AIDS in HIV/AIDS, at the St. Paul's Hospital announcement that Vancouver is the first city in the world to repurpose its AIDS ward.
The St. Paul's Hospital inpatient AIDS Ward, known as 10-C, was opened in February 1997 during the peak of the HIV and AIDS epidemic in the city, when approximately one person was dying of AIDS every day. Because of BC innovations like triple drug therapy and treatment as prevention, individuals with HIV are being diagnosed and treated earlier, and has resulted in a significant decrease of AIDS related morbidity and mortality in Vancouver. Patients living with HIV will continue to receive world-leading treatment and care as the focus of the ward will expand to incorporate treatment of other chronic health issues, such as viral hepatitis and addiction. Read the full press release HERE.
Today, marks a full circle for Vancouver based artist Tiko Kerr who paints about his situation as a gay artist and his experience as a person living with HIV. "New World (After AIDS)," sums up his struggle, survival and success after he has was diagnosed with HIV over 20 years ago. In 2005, Kerr 's virus developed resistance to HIV treatment, he, along with his physician Dr. Montaner fought the Canadian government for access to new HIV drugs and related infections, and were successful, and he has now been on the life-saving HIV treatment for over nine years.
"Dr. Montaner and I have fought a health battle together, we've been through a lot, and I want to present this new painting to him, because we did it, I'm still here and I'm not going anywhere anytime soon," said Kerr. "I am married now, I am creating new work all the time, and I'm living a normal life."
In 2006, Tiko Kerr painted about his struggle to get on new HIV treatment. Kerr painted a series called 'Absence' that gives a visual perspective into his life at the hospital amongst sterile furniture while fighting to get new HIV treatment to stay alive. In January 2006, Kerr presented the painting "Meditations On Compassion" from his series on Absence, to Dr. Montaner in appreciation for his efforts to get HIV lifesaving medications. The entire 'Absence' painting series during Kerr's deadly struggle to get on new HIV treatment, which has now changed his life, can be found HERE
In 1985, when Tiko Kerr was living in Australia, he found out that he had the human immunodeficiency virus and was told to return to Canada and get HIV treatment. In 2005, Kerr's virus became resistant to HIV treatment and the virus in his body went to a deadly level.
"He was a walking corpse," said Dr. Julio Montaner. "There was only one potential option for him, and that was access from Health Canada for the experimental drugs. We had to fight together against the Canadian federal government to get approval."
It was critical to get Kerr on the experimental HIV drugs, or he would have died. For months, Health Canada refused to grant necessary access, and while waiting for the drugs, one of the Vancouver individuals waiting for the treatment had died. After significant public pressure, in January 2006, officials finally agreed. Dr. Montaner applied to Health Canada for limited access to the experimental drugs on compassionate grounds on behalf of Kerr and a handful of others.
Dr. Montaner put Kerr on the new HIV treatment right away, and within five days, Kerr's viral load fell a dramatic 90 per cent. Today, Kerr's HIV levels remain virtually undetectable.
Now, Kerr is visually telling a different story, that living with HIV is no longer a death sentence. Kerr's new painting, "New World (After AIDS)" to Dr. Montaner sums up his struggle, survival and success . "Thanks to the care of Dr. Julio Montaner, I plan on living a very long full and healthy life", said Kerr.
###
For more information on Tike Kerr's Visual Artist career please go to TikoKerr.Com
Source: http://cfenet.ubc.ca/news/releases/repurposing-aids-ward-event-vancouver-artist-living-with-hiv-presents-painting-his
Media Contacts:
Jehn Benoit
Social Media Coordinator/ Communications
BC Centre for Excellence in HIV/AIDS
Cell: 778 -918-9159
Email: jbenoit@cfenet.ubc.ca
Twitter: @bccfe


About the B.C. Centre for Excellence in HIV/AIDS:

The BC Centre for Excellence in HIV/AIDS (BC-CfE) is Canada's largest HIV/AIDS research, treatment and education facility and is internationally recognized as an innovative world leader in combating HIV/AIDS and related diseases. BC-CfE is based at St. Paul's Hospital, Providence Health Care, a teaching hospital of the University of British Columbia. The BC-CfE works in close collaboration with key provincial stakeholders, including health authorities, health care providers, academics from other institutions, and the community to decrease the health burden of HIV and AIDS. By developing, monitoring and disseminating comprehensive research and treatment programs for HIV and related illnesses, the BC-CfE helps improve the health of British Columbians living with HIV.
Reproduced with permission - "B.C. Centre for Excellence in HIV/AIDS"
B.C. Centre for Excellence in HIV/AIDS

For more HIV and AIDS News visit...

Positively Positive - Living with HIV/AIDS:
HIV/AIDS News