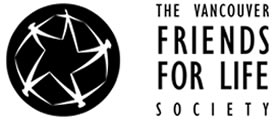 Executive Director
- Friends For Life
- Job Posting
March 14, 2014
Executive Director

The Executive Director manages the overall operation of the Friends For Life, directs all aspects of fund development, provides guidance and leadership to the staff, ensures that all programs and services reflect the So ciety's strategic directions, directs and oversees budget planning and expenditures, ensures adequate resources to grow and sustain programs, liaises with external stakeholders, and communicates and promotes the Society's vision and values.
General Responsibilities
Directs the fund development initiatives and strategies of the Society.
Provides leadership with a vision guided by the Mission and philosophies set out by the Society.
Oversees the day - to - day operations of the Society.
Manage a ll permanent senior - level staff and appropriate contract employees.
Implement and monitor all necessary systems related to Financial Management.
Provide leadership and expertise when overseeing programs and program initiatives.
Specific Duties

Fund Developmen
Implements, maintains and upgrades the annual fundraising plan which includes all pertinent aspects of: annual, major, individual, and planned giving, as well as special events.
Manages private sector donors and sponsors with priority and emphasis placed upon major level donors.
Prepares and submits funding body proposals, applications and reports to government funders, foundations and corporations.
Oversees the fund development initiatives and strategies of the Society, includ ing all signature events (Art For Life, Dining Out For Life, Bingo For Life).
Financial Management
Oversees the financial management of the Society. Ensures funding of the Society's programs and is responsible for the financial sustainab ility of the organisation. Will actively seek out additional funding options where necessary to meet identified need.
Ensures the payment of all salaries and amounts due from and owing by the Society which fall within the purview and scope of the approv ed annual budget or otherwise, as may be established from time to time, by resolution of the Board.
Manages all government funds, acting as the key contact for these government funding agencies.
Human Resources/Personnel Management
Ensures structures and systems for the development, review and recommendation of new programs, program expansion or changes.
Oversees human resource management of the Society. Ensures effective human resource planning and identifies resource implications.
Meets with ea ch staff for program planning purposes on a regular basis and is responsible for senior - level staffing supervision.
Interviews and hires senior - level staff, provides them with clear job expectations, supervision and evaluation on a regular basis.
Establishes organisational structures that ensure accountability of all programs, staff and volunteers in fulfilling the mission, objectives and strategic plan of the Society.
Oversees the development of the annual work plan including annual budget and ope rational goals and objectives.
Board of Directors
Is an ex-officio member of the Board.
The Executive Director is responsible for the successful leadership and management of the organization according to the strategic direction set by the Board of D irectors.
Act as a professional advisor to the Board of Director on all aspects of the organization's activities.
Organized in conjunction with the president the monthly agenda for the Board of Director meetings and other committee meetings of the board.
Community Development
Provides leadership to groups and the community in a way that raises awareness and mobilises individual and community responses to complementary and alternative therapies and "wellness".
Acts as a media and community spokesperso n for the Society and its mandate.
Attends and participates in meetings and events in the community as time and resources allow in order to promote the Society.
Ensures that program mechanisms are in place in order to garner direct and constructive feedback from membership.
Communicate with stakeholders to keep them informed of the work of the organization and to identify changes in the community served by the organization.
Establish good working relationships and collaborative arrangements with comm unity groups, funders, politicians, and other organizations to help achieve the goals of the organization.
Communications
Works with volunteers and communications staff to develop and monitor a communications plan which will take into account communicati ons tools such as: website, newsletters, social media, media and events.
Contract Management
Responsible for the negotiation, development and application of all legal contracts involving the agency, including funding contracts, leases, employment contract s and any other obligations of a legal and binding nature.
Qualified applicants should submit a resume and covering letter to Recruitment@friendsforlife.ca before FRIDAY MARCH 28, 2014 at 4:00pm PST. The Vancouver Friends For Life Society thanks all applicants for their interest; only those selected for an interview will be contacted. Absolutely no phone calls
###
Source:ED_Posting.pdf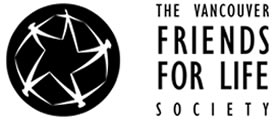 About The Vancouver Friends For Life Society
The Vancouver Friends For Life Society serves as a catalyst to enhance the wellness of individuals living with a life threatening illness by providing complementary and alternative health and support services.

Friends For Life was incorporated in 1993 as a not-for-profit society under British Columbia's Society Act. Friends For Life was started to meet the needs of people confronting the challenges of the 1990s HIV/ AIDS epidemic. Today, Friends For Life provides services to persons with any life-threatening illness including cancer and Hepatitis C.

In 1995 Friends For Life opened the Diamond Centre For Living, North America's only comprehensive wellness centre offering programs and services in a drop-in facility, free-of-charge, to people with life-threatening illness.
www.friendsforlife.ca
FFL needs your help! Here are 2 great ways to donate:
Join the 'Circle of Friends' monthly donation club to build long-term sustainability
Click the 'Donate Online' button on our website to make a 1-time contribution
www.friendsforlife.ca/donating
"Reproduced with permission - The Friends For Life Society"
The Friends For Life Society

For more HIV and AIDS News visit...

Positively Positive - Living with HIV/AIDS:
HIV/AIDS News