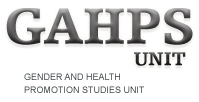 The Need to Advance Women-Specific HIV Prevention Needs
International Women's Day
Halifax- March 8, 2014 - According to UNAIDS, every minute a young woman is newly infected with HIV. Globally, women now make up 50% of those living with HIV. Although HIV infection rates among women are increasing, many advocates say responses are lagging. Groups such as the Gathering of our Spirits argue that additional resources are needed to understand and address the underlying gender-based causes that can lead to HIV infection.
"We know there are distinct differences in gender-based vulnerabilities leading to HIV infection, as well as in accessing HIV testing, care and treatment that differ for men and women," said Dr. Jacqueline Gahagan, Professor of Health Promotion at Dalhousie University and Director of the Gender and Health Promotion Studies Unit. "What we now need to do is find concrete ways of addressing these issues in HIV related health research, health policy and programming responses."
Many women living with HIV in Canada have greatly benefited from the advances made in HIV treatment options. Despite this, structural inequities such as the lack of safe and affordable housing, criminal prosecution for non-disclosure, childcare and other caregiving responsibilities, and income disparities continue to create vulnerabilities to infection that are unique to women. The recent publication, "Women and HIV Prevention in Canada: Implications for Research, Policy and Practice," edited by Dr. Gahagan further illustrates the needs for greater awareness of the ways in which gender impacts on HIV infection rates in Canada. "More research, funding and support are needed to allow for tailored policy and programming responses that can address the impact of overlapping, intersecting, and multisectoral social determinants of health on HIV risk," said Gahagan.
In conjunction with International Women's Day, women's health advocates across Canada are urging health research funding decision-makers to place greater emphasis on gendered aspects of HIV research, prevention, testing, care, and treatment.
###
The Gender and Health Promotion Studies Unit is an applied health research unit housed within the Scholl of Health and Human Performance at Dalhousie University.
For more information, press only:
Kirk Furlotte
Research Manager Gender and Health Promotion Studies Unit, Dalhousie University
902.489.1533
jgahagan@dal.ca
For more information:
www.dal.ca/gahps
"Reproduced with permission - Gender and Health Promotion Studies Unit, Dalhousie University "
Gender and Health Promotion Studies Unit, Dalhousie University

For more HIV and AIDS News visit...

Positively Positive - Living with HIV/AIDS:
HIV/AIDS News