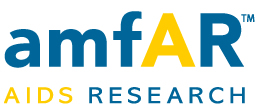 Media Maverick Comes Up on a Decade at the Helm of amfAR
The TREAT Asia Report Interview: amfAR Chairman of the Board Kenneth Cole
June 17, 2014 - Kenneth Cole first joined amfAR's Board of Trustees in 1987 and became chairman of the board on World AIDS Day 2004. He is also founder and chairman of the fashion house Kenneth Cole Productions, which began using provocative media campaigns to promote HIV awareness and combat stigma in the 1980s. TREAT Asia talked with Cole about those early days of spreading awareness, how social media can increase the global impact of HIV education campaigns, amfAR's work in Asia, and its new Countdown to a Cure initiative.
TREAT Asia Report: Kenneth Cole Productions was a pioneer in using media campaigns to promote a social message. How did you decide to dedicate your advertising resources to promoting HIV awareness and fighting stigma and discrimination?
Kenneth Cole: In 1985, due to stigma, AIDS was on everyone's minds, but few people's lips. President Ronald Reagan didn't explicitly address the subject until 1987. So I decided if I could use my limited resources to talk about the fact that no one was talking about AIDS, it could perhaps resonate in a meaningful and powerful way.
Read Full Article... http://www.amfar.org/Articles/Around-The-World/TreatAsia/2014/Media-Maverick-Comes-Up-on-a-Decade-at-the-Helm-of-amfAR/?msource=8809JuneP
About amfAR
amfAR, The Foundation for AIDS Research, is one of the world's leading nonprofit organizations dedicated to the support of AIDS research, HIV prevention, treatment education, and the advocacy of sound AIDS-related public policy. Since 1985, amfAR has invested more than $366 million in its programs and has awarded grants to more than 2,000 research teams worldwide. To learn more, visit us at www.amfar.org
For more HIV and AIDS News visit...

Positively Positive - Living with HIV/AIDS:
HIV/AIDS News