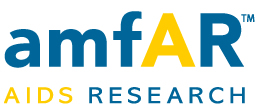 amfAR Applauds the Selection of Douglas M. Brooks as Director of the Office of National AIDS Policy
NEW YORK, March 25, 2014 - amfAR, The Foundation for AIDS Research, today praised President Obama's appointment of Douglas M. Brooks as the new Director of the White House Office of National AIDS Policy (ONAP). ONAP is responsible for coordinating the continuing efforts of the government to improve uptake of effective HIV treatment and reduce the number of HIV infections across the United States to achieve the vision and goals of the first U.S. National HIV/AIDS Strategy.
Brooks has long been a national leader in HIV/AIDS prevention, and most recently served as Senior Vice President for Community, Health and Public Policy at the Justice Resource Institute based in Boston. In 2010, Brooks was appointed to the Presidential Advisory Council on HIV/AIDS (PACHA), which is charged with providing guidance and recommendations to the administration on the U.S. government's domestic and international HIV/AIDS prevention and research programs.
"Douglas Brooks is an extremely well-qualified and passionate individual whose strong background in HIV prevention and policy makes him an ideal choice to lead our nation's efforts to stop the spread of HIV/AIDS," said amfAR CEO Kevin Robert Frost, who serves on PACHA with Brooks. "His expertise and experience will be enormously valuable in helping put an end to the epidemic in our country."
There are approximately 1.1 million people living with HIV/AIDS in the U.S., and an estimated 50,000 new HIV infections occur each year.
"We are eager to see strong leadership carry out the National HIV/AIDS Strategy's renewed focus on evidence-based policy and effective programming, especially with respect to populations hardest hit by AIDS in America, including gay men and other men who have sex with men, and African American and Latino men and women," said Kali Lindsey, amfAR's deputy director of public policy. "We look forward to working with Brooks and hope to see continued progress in the U.S. fight against AIDS under his stewardship."
###
About amfAR
amfAR, The Foundation for AIDS Research, is one of the world's leading nonprofit organizations dedicated to the support of AIDS research, HIV prevention, treatment education, and the advocacy of sound AIDS-related public policy. Since 1985, amfAR has invested more than $388 million in its programs and has awarded grants to more than 3,300 research teams worldwide. To learn more, visit us at www.amfar.org
"Reproduced with permission - amfAR, The Foundation for AIDS Research"
amfAR, The Foundation for AIDS Research

For more HIV and AIDS News visit...

Positively Positive - Living with HIV/AIDS:
HIV/AIDS News