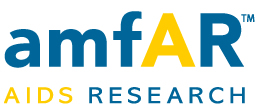 amfAR Hails Nomination of Global Health Leader Dr. Deborah Birx as U.S. Global AIDS Coordinator
NEW YORK, Jan. 9, 2014 - amfAR, The Foundation for AIDS Research, enthusiastically welcomed President Barack Obama's nomination of Deborah Birx, M.D., as the new U.S. Global AIDS Coordinator. The Office of the Global AIDS Coordinator is responsible for administering the U.S. President's Emergency Plan for AIDS Relief (PEPFAR), launched by President George W. Bush in 2008.
"Dr. Birx is an internationally renowned expert on HIV/AIDS who has contributed significantly to groundbreaking research throughout her illustrious career," said amfAR CEO Kevin Robert Frost. "She brings to the table just the right mix of technical, management and leadership skills, and a keen understanding of what needs to be done to accomplish the AIDS free generation goal reaffirmed by President Obama in his State of the Union Address last year. We look forward to working with her."
Dr. Birx currently serves as the Director of the Centers for Disease Control and Prevention's (CDC) Division of Global HIV/AIDS, responsible for implementing PEPFAR programming around the world. Birx is a pioneer in HIV/AIDS vaccine research, and was instrumental in organizing and implementing the landmark gp160 and RV 144 vaccine therapy efficacy trials.
"Dr. Birx is an accomplished global health leader," said amfAR Vice President and Director of Public Policy Chris Collins. "She has the expertise and the vision to implement the AIDS Free Generation Blueprint's first principle of rapidly scaling up access to proven-effective interventions. Now, to help PEPFAR's new leadership succeed, we need increased funding for PEPFAR, which has been cut in recent years, along rededicated efforts to direct resources where they will achieve greatest impact. In addition, improving the response among key populations, including gay men and other MSM, people who inject drugs, sex workers and transgender people, must be a top priority for PEPFAR going forward."
The U.S. is the leading provider of international HIV assistance, accounting for almost half (49%) of all international HIV funding in 2012. PEPFAR supports antiretroviral treatment for over five million people and in 2012 alone prevented 230,000 children from acquiring HIV.
###
About amfAR
amfAR, The Foundation for AIDS Research, is one of the world's leading nonprofit organizations dedicated to the support of AIDS research, HIV prevention, treatment education, and the advocacy of sound AIDS-related public policy. Since 1985, amfAR has invested more than $366 million in its programs and has awarded grants to more than 2,000 research teams worldwide. To learn more, visit us at www.amfar.org
"Reproduced with permission - amfAR, The Foundation for AIDS Research"
amfAR, The Foundation for AIDS Research

For more HIV and AIDS News visit...

Positively Positive - Living with HIV/AIDS:
HIV/AIDS News