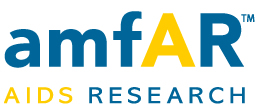 HEIDI KLUM, ROSARIO DAWSON, JEREMY PIVEN, COCO ROCHA AND OTHERS HELP RAISE MORE THAN $1.4 MILLION FOR AIDS RESEARCH AT amfAR MILANO 2014
REMO RUFFINI HONORED
GRACE JONES PERFORMED LIVE
Event presented by
BVLGARI and Mercedes-Benz
Milan, Italy, September 21, 2014 - Heidi Klum, Rosario Dawson, Jeremy Piven, Coco Rocha and many others, joined the Italian fashion community in Milan last night to help raise funds for amfAR's innovative AIDS research programs. The sixth annual amfAR Milano, held at La Permanente in conjunction with Milan Fashion Week, raised more than $1.4 million for the Foundation. Moncler Chairman and Creative Director Remo Ruffini was honored and the legendary Grace Jones gave a special live performance. The black-tie dinner and live auction was hosted with exceptional style and aplomb by longtime amfAR supporter, Heidi Klum.
Vogue Italia Editor-in-Chief Franca Sozzani, who was honored by amfAR at last year's gala, presented Ruffini with the Award of Courage in recognition of his outstanding personal commitment to the fight against AIDS, as well as his leadership in generating valuable corporate support of amfAR by the Moncler brand. Sozzani described Ruffini as a passionate and dedicated businessman who, "in spite of the dizzying heights to which he has risen, he has never lost sight of the importance of philanthropy." Ruffini accepted the award to a roaring round of applause. Grace Jones capped off the evening and brought guests to their feet with an electrifying performance of La Vie en Rose and Pull up to the Bumper, followed by a hula-hooping rendition of Slave to the Rhythm.
Additional guests included Event Chairs Goga Ashkenazi, Jean-Christophe Babin, and Milutin Gatsby; as well as Bar Refaeli, Alessandra Ambrosio, Poppy Delevingne, Alexander Ludwig, Bella Thorne, Luke Ryan, Margherita Missoni, Teresa Missoni, Jessica Stam, Izabel Goulart, Toni Garrn, Ashley Madekwe, Gale Harold, Michelle Ryan, Antonia Campbell-Hughes, Isabella Ferrari, Nieves Alvarez, Svetlana Khodchenkova, Francesco Cinquemani, Mauro Conte, Giorgia Sinicorni, Isabella Borromeo, HRH Princess of Venice Clotilde Courau and Alessandro Roja.
Highlights of the evening's live auction, which was led by event producer Andy Boose, included:
A one-of-a-kind piece by artist Damien Hirst was the hottest item of the evening, selling for €250,000. The piece, titled DL-Octopmaine (2010), was donated to amfAR from Hirst's personal studio. Hirst has donated a number of works to amfAR auctions, including Gone but Not Forgotten (2014), a work made specially for amfAR's Cinema Against AIDS, 21. The gilded skeleton of a woolly mammoth in a monolithic steel and glass vitrine sold at the event this past May for €11 million - a record for an amfAR auction.
The stunning Bar Refaeli helped to auction off a piece by Robert Rauschenberg titled Soviet/American Array III (1990). After starting the lot at €10,000, a bidding war ensued that resulted in the piece selling for €110,000. Rauschenberg is a cherished friend and generous supporter of amfAR. He was awarded the Foundation's first Award of Excellence for Artistic Contributions to the Fight Against AIDS in 2000.
BVLGARI donated a beautiful yellow-gold watch that was auctioned off for €22,000. The watch, from the iconic Bulgari-Bulgari line, was recently worn by Matthew McConaughey at the 2014 Emmy Awards. Actor Gale Harold and Bella Thorne auctioned off the piece during the event. The triumphant bidder also took home an autographed picture of McConaughey wearing the luxury timepiece.
Rosario Dawson wrapped up the auction by dancing on to the stage before announcing a surprise item- a promotional poster of Grace Jones' "Nightclubbing" album from 1981. The image by Jean-Paul Goude presents Jones in masculine attire, wearing a Giorgio Armani jacket. The piece was signed by Jones herself backstage at the gala, shortly before it was auctioned off. After a lively round of bidding, the image sold for €20,000.
The amfAR Milano After-Party, presented by Vionnet and Le Baron, featured music by DJ Johnny Dynell, I'm Someone and The Shoes. Champagne and spirits for the evening were provided by Moet Hennessey.
Through the years, the Italian fashion community has been exemplary in its support of amfAR, with fashion houses and designers underwriting and leading many of the Foundation's most successful fundraising efforts. Since amfAR's first international benefit, held in 1993 during the Cannes Film Festival and hosted by amfAR Founding International Chairman Dame Elizabeth Taylor, the Foundation's international galas in Milan, New York, Cannes, Venice, Rome, and beyond have become some of the most high-profile and eagerly anticipated charity events in the world and have helped raise millions for critical AIDS research programs.
###
About amfAR
amfAR, The Foundation for AIDS Research is one of the world's leading nonprofit organizations dedicated to the support of AIDS research, HIV prevention, treatment, education, and the advocacy of sound AIDS-related public policy. Since 1985, amfAR has invested more than $388 million in its programs and has awarded more than 3,300 grants to research teams worldwide. For more information, please visit www.amfAR.org.
About BVLGARI
Part of the LVMH Group, Bulgari was founded in Rome in 1884 as a jewelry shop and quickly established a reputation for Italian excellence with exquisite craftsmanship and magnificent jewelry creations. The Company's international success has evolved into a global and diversified luxury purveyor of products and services ranging from fine jewels and watches to accessories and perfumes, with an unrivalled network of boutiques and hotels in the world's most exclusive shopping areas.
About Mercedes-Benz
Mercedes-Benz is the inventor of the automobile, and has since 1886 shaped its future with passion. As pioneers of the automotive industry, it is our ambition and commitment to carry forward the tradition of the brand with ground-breaking technologies and high-quality products. Like no other automotive brand, Mercedes-Benz appeals in equal measure to the hearts and minds of its customers. We give our best for customers who expect the best.
Ever since the days of founding fathers Gottlieb Daimler and Carl Benz, our corporate history has been marked by innovations and pioneering achievements. Many of the technical innovations that are standard in today's automobiles were first launched on the market in a Mercedes-Benz. That is the basis of our claim to leadership in the automotive industry. The brand stands for luxury and enjoys an excellent reputation in terms of quality, safety, comfort, design, and integrated, sustainable mobility
Delta Air Lines is the official airline of amfAR.
Source: http://amfar.org/pr-milano2014/
"Reproduced with permission - amfAR, The Foundation for AIDS Research"
amfAR, The Foundation for AIDS Research

For more HIV and AIDS News visit...

Positively Positive - Living with HIV/AIDS:
HIV/AIDS News