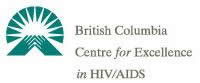 HIV-Positive Youth: Linking Them to Early Treatment Essential for Long-Term Health
by Alexis Palmer-Fluevog
May 6, 2015 - This week marks Youth Week in British Columbia. Globally, there have never been more young people than there are today: as of 2009, there are an estimated 1.8 billion people ages 10 to 24. These are the leaders of tomorrow, and will be the ones to determine the health and wellbeing of the next generation.

Adolescents and young adults (AYA) are facing what can be a confusing and emotionally charged time. Youth is a phase in life that is full of self-determination, transitions and the development of one's personality, hopes and dreams. Adding in a life-threatening, highly stigmatized illness such as HIV can make life even more complicated. Unfortunately, this is the reality for an estimated 5 million people around the world.

Despite recent significant scientific advances in prevention and treatment, HIV continues to affect young people worldwide, in B.C. and in Canada. To add to this, they may not be accessing treatment at the same rate as other individuals living with HIV.

Of approximately 35 million people living with HIV globally, young people under the age of 24 make up almost half of all new infections (46%). In 2013, there were approximately 6,000 new HIV infections per day with approximately 1,716 of these among young people ages 15-24 years (33%). Adolescent girls and young women in particular make up one in four of these new infections. In Canada, nearly one-quarter of all new HIV diagnoses in 2013 were among youth.
About the B.C. Centre for Excellence in HIV/AIDS:

The BC Centre for Excellence in HIV/AIDS (BC-CfE) is Canada's largest HIV/AIDS research, treatment and education facility. The BC-CfE is based at St. Paul's Hospital, Providence Health Care, a teaching hospital of the University of British Columbia. The BC-CfE is dedicated to improving the health of British Columbians with HIV through developing, monitoring and disseminating comprehensive research and treatment programs for HIV and related diseases.
Reproduced with permission - "B.C. Centre for Excellence in HIV/AIDS"
B.C. Centre for Excellence in HIV/AIDS

For more HIV and AIDS News visit...

Positively Positive - Living with HIV/AIDS:
HIV/AIDS News