Sir Elton John funds probe into Canada's treatment of refugees with HIV
Grant will help University of Toronto law researchers probe how Ottawa's policy changes affect asylum seekers with HIV or at risk of it due to violence and discrimination.
By: Nicholas Keung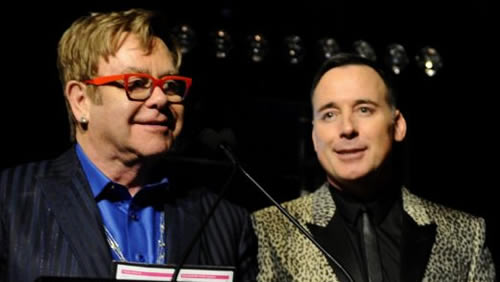 Jan 08 2015 - The Elton John AIDS Foundation is funding a University of Toronto study into how recent changes to Canada's refugee policies affect people who are living with or at risk of acquiring HIV.
The $75,000 grant was announced this week by the singer's long-time partner and now husband from Toronto, David Furnish.
"As chairman of the Elton John AIDS Foundation and as a Canadian, I am pleased to see the University of Toronto's International Human Rights Program take the lead in advocating on behalf of HIV-positive refugee claimants seeking a better life in Canada," said Furnish.
"The foundation is proud to support this unique project, which is poised to bring about positive changes in policy, break down stigma, and hold Canada accountable for its obligation to protect the human rights of vulnerable refugees."
The program, housed in the university's law faculty, is an apt recipient of the grant. It has long advocated for people affected by HIV, including African grandmothers raising children orphaned by AIDS and persecuted sexual minorities.
Program director and lawyer Renu Mandhane said the research will use Syria and Mexico as case studies and aim to explore policy changes that would help refugees with HIV or at risk of acquiring it to rebuild their lives here and access necessary medical treatment without fear.
"Canada has historically been a leader in terms of protecting those fleeing persecution based on their sexual orientation or HIV status," said Mandhane.
"Unfortunately, the federal government's new refugee policies are threatening to undermine our reputation. It's critical that Canada continue to show leadership in terms of protecting these very vulnerable individuals."
###
Source: Toronto Star

"Reproduced with permission - Torstar Syndication Services"
Toronto Star

For more HIV and AIDS News visit...

Positively Positive - Living with HIV/AIDS:
HIV/AIDS News