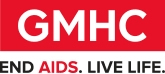 GMHC RESPONDS TO CITY'S DECISION TO STUDY SUPERVISED INJECTION FACILITIES
September 28, 2016 - New York, New York - GMHC released the following statement in response to today's announcement that the New York City Council will allocate $100,000 to the city's health department to study supervised injection facilities (SIF), a program that provides supervised injection rooms where people who use intravenous drugs can inject pre-obtained drugs under medical supervision. Supervised injection facilities are designed to reduce the health and societal problems associated with injection drug use. These funds come from a $5.6 million allocation in the city's most recent budget targeted toward ending the AIDS epidemic.
There are now approximately 100 SIFs operating in at least 66 cities around the world in nine countries. The first North American supervised injection site opened in Vancouver, Canada in 2003. The evidence is conclusive that they reduce HIV and hepatitis transmission risks, prevent overdose deaths, reduce public injections, reduce discarded syringes, and increase the number of people who enter drug treatment.
STATEMENT BY GMHC CEO KELSEY LOUIE:
For too long, local governments have rejected supervised injection facilities because of our collective discomfort with the painful challenges of drug addiction. At GMHC, we applaud the City Council's decision to recognize and advance a smart, effective health care policy that has been proven to work. GMHC hopes to eliminate AIDS as an epidemic in the state of New York by 2020, and this initiative is yet another measure that we believe will help us accomplish our goal. ###
About Gay Men's Health Crisis
Gay Men's Health Crisis (GMHC) is the nation's leading provider of HIV and AIDS care, prevention services and advocacy, serving nearly 10,000 people living with and affected by HIV and AIDS in New York City, the epicenter of the epidemic in the U.S. As the world's first HIV and AIDS service organization, GMHC is an expert in providing services that every person affected by the epidemic deserves. GMHC is on the front lines caring for people who are both HIV negative and positive, including: testing, nutrition, legal, mental health and education services. GMHC also advocates for stronger public policies at the local, state and federal level with the goal of ending AIDS as an epidemic in New York State by 2020. Most recently, GMHC and other HIV and AIDS organizations successfully persuaded the federal government to recommend widespread use of PrEP, a new daily treatment that is over 90% effective in preventing HIV infection. For more information, visit www.gmhc.org.
Contact: Danielle Filson l 646.335.0443 l danielle.filson@berlinrosen.com
Source: GMHC
"Reproduced with permission - GMHC"
GMHC

For more HIV and AIDS News visit...

Positively Positive - Living with HIV/AIDS:
HIV/AIDS News