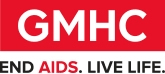 GMHC RESPONDS TO SWEDEN'S ACHIEVEMENT AS FIRST COUNTRY TO REACH UNAIDS/WORLD HEALTH ORGANIZATION 90-90-90 TARGET
September 15, 2016 - New York, New York - GMHC released the following statement in response to Sweden's achievement as the first country to reach the UNAIDS/World Health Organization (WHO) 90-90-90 target. 90-90-90 treatment goals were launched in October 2014, with an objective that by 2020, 90% of people with HIV will be diagnosed, 90% of diagnosed people will be in care, and 90% of people receiving care will have durable HIV suppression. Research recently published in HIV Medicine shows that at the end of 2015, 90% of HIV cases in Sweden were diagnosed, 99.8% of people were linked to care, and 95% of people taking antiretrovirals for at least six months had a viral load below 50 copies/ml.
STATEMENT BY GMHC CEO KELSEY LOUIE:
GMHC congratulates Sweden on the groundbreaking achievement of being the first country to reach the 90-90-90 treatment goal set by the UNAIDS/World Health Organization. By diagnosing patients with HIV, linking nearly all of them to care, and maintaining a high viral suppression, Sweden has set the standard of success for countries around the world in the global fight against HIV/AIDS.
As the world's first and leading HIV/AIDS service organization, GMHC will continue to work tirelessly to provide lifesaving services every day to those living with and affected by the epidemic. We have managed to achieve an impressive statistic of 90% viral suppression among people who test positive at our testing center. We will be fighting to improve this rate within our own organization and across New York State.
But it will take more than just our own advocacy and services to accomplish the precedent set by Sweden. We need a nationwide commitment to maintaining affordable medication for all, supportive and accessible housing, and the political will and determination from our leaders to end the epidemic once and for all in this country.
###
About Gay Men's Health Crisis
Gay Men's Health Crisis (GMHC) is the nation's leading provider of HIV and AIDS care, prevention services and advocacy, serving nearly 10,000 people living with and affected by HIV and AIDS in New York City, the epicenter of the epidemic in the U.S. As the world's first HIV and AIDS service organization, GMHC is an expert in providing services that every person affected by the epidemic deserves. GMHC is on the front lines caring for people who are both HIV negative and positive, including: testing, nutrition, legal, mental health and education services. GMHC also advocates for stronger public policies at the local, state and federal level with the goal of ending AIDS as an epidemic in New York State by 2020. Most recently, GMHC and other HIV and AIDS organizations successfully persuaded the federal government to recommend widespread use of PrEP, a new daily treatment that is over 90% effective in preventing HIV infection. For more information, visit www.gmhc.org.
Contact: Danielle Filson l 646.335.0443 l danielle.filson@berlinrosen.com
Source: GMHC
"Reproduced with permission - GMHC"
GMHC

For more HIV and AIDS News visit...

Positively Positive - Living with HIV/AIDS:
HIV/AIDS News