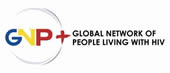 JOIN US AT THE POSITIVE LEADERSHIP SUMMIT LIVING 2016
People living with HIV in all our diversity let's shape our future!
Ahead of the 21st International AIDS Conference, AIDS 2016, the LIVING partnership is organizing LIVING 2016: the Positive leadership Summit. This international summit brings together hundreds of people living with HIV to articulate a common treatment, care, prevention and rights based advocacy agenda.
March 2016 - We are at a crucial point. We could end the HIV epidemic in our generation, and we know what it would take for all people living with HIV to attain a high quality of life and advance their rights. The World Health Organization now recommends offering HIV treatment to everyone who tests positive for HIV. UNAIDS Fast-Track targets aim that in four years—by 2020—90% of people living with HIV know their status, 90% of people living with HIV receive HIV treatment, and 90% of all people on HIV treatment has reached viral suppression.
But that's as far as the good news goes. People living with HIV, in particular sex workers, people who use drugs, gay men and other men who have sex with men and transgender people, are still being criminalized and face discrimination, abuse, and even violence. Young people living with HIV have limited access to services; adolescents are dying at twice the rate as adults. At the same time funding for international agencies like UNAIDS and the Global Fund is dwindling. Civil society and networks of people living with HIV, which play a crucial role in realizing access and adherence to HIV testing, treatment and prevention, are structurally underfunded. Community based organisations receive a pitifully low percentage of the already low amount of global aid that goes to civil society, from international and domestic sources alike.
There can be no complacency. For far too long our political leaders have been long on promises and short on performance. We cannot accept any failure to provide the backing necessary to achieving the ambitious objectives we have set for the global HIV response. Ambitious objectives need high political commitment. True commitment means adequate financing, quality access to health services for all people living with HIV, halting human rights violations and criminalisation against people living with HIV and freeing those imprisoned.
A strong movement of people living with HIV is the backbone of accountability in the HIV response. A strong movement is needed to prepare communities and people living with HIV for life long treatment and prevention. People living with HIV have revolutionized access to medication and community engagement in research and care. Meaningful engagement of communities in designing responses that affect them is key. We have held UN agencies, donors and national and local governments to account. We have held ourselves to account. We do and will continue to do so.
At LIVING 2016, the 3rd Positive Leadership Summit, we will develop a common advocacy agenda and formulate the actions we need to ensure the global HIV response delivers for us in all our diversity.
LIVING2016 is only for people living with HIV. The number of participants is limited so apply now at www.gnpplus.net/living2016 Let's shape our future together!
APPLY TODAY - Applications close 10 April.
______________________________________________________________
About the LIVING 2016 Summit
LIVING2016: The Positive Leadership Summit is organized by the LIVING Partnership, a consortium of organisations committed to strengthening the movement of people living with HIV and their communities. The Global Network of People living with HIV (GNP+) is custodian of the Summit. Read more about the partnership here: http://www.gnpplus.net/living2016/the-partnership/
About GNP+
GNP+ is the global network for and by people living with HIV. GNP+ uses evidence based advocacy and community strengthening to improve treatment, rights and involvement for people living with HIV. Want to know more about our work?
Website: www.gnpplus.net | Facebook: /gnpplus | Twitter: @gnpplus
"Reproduced with permission - Global Network of People living with HIV (GNP+)"
Global Network of People living with HIV (GNP+)

For more HIV and AIDS News visit...

Positively Positive - Living with HIV/AIDS:
HIV/AIDS News