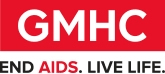 Bracing for Impact: Key Populations and HIV Activists Respond to the U.S Election Results
November 22, 2016 - Last week, GNP+ hosted an informational teleconference with over 200 HIV advocates and civil society representatives from around the world to discuss the outcome of the U.S. election as well as the future direction of HIV programs heavily funded by the U.S. government. During the call, the speakers gave an overview of the depth and breadth of U.S. investments into PEPFAR and the Global Fund – lifesaving HIV prevention, treatment and care bilateral and multilateral funding programs - and provided some insight into how ideologically conservative policies may impact the health, safety and wellbeing of key populations and people living with HIV domestically and abroad. The speakers also answered questions and gave call participants concrete recommendations on what they could do to strengthen civil society advocacy for the anticipated battles that lay ahead.
A summary of the teleconference can be found here.
Additionally earlier today GNP+, in collaboration with an alliance of global key population networks, released a joint statement of solidarity in support of U.S. activists, key populations and civil society allies in their struggle against racism, xenophobia, homophobia, transphobia and sexism within in the U.S. and abroad.
You can read the full statement here.
Please feel free to share the solidarity statement and teleconference summary with your networks and constituencies. Thank You!
In Solidarity,
GNP+
www.gnpplus.net, www.facebook.com/gnpplus, www.twitter.com/gnpplus
###
About Gay Men's Health Crisis (GMHC)
Gay Men's Health Crisis (GMHC) is the nation's leading provider of HIV/AIDS care, prevention services and advocacy, serving nearly 10,000 people living with and affected by HIV and AIDS in New York City, the epicenter of the epidemic in the U.S. As the world's first HIV and AIDS service organization, GMHC is an expert in providing services that every person affected by the epidemic deserves. GMHC is on the front lines caring for people who are both HIV negative and positive, including: testing, nutrition, legal, mental health and education services. GMHC also advocates for stronger public policies at the local, state and federal level with the goal of ending AIDS as an epidemic in New York State by 2020. Most recently, GMHC and other HIV and AIDS organizations successfully persuaded the federal government to recommend widespread use of PrEP, a new daily treatment that is over 90% effective in preventing HIV infection. For more information, visit www.gmhc.org.
Source: GMHC
"Reproduced with permission - GMHC"
GMHC

For more HIV and AIDS News visit...

Positively Positive - Living with HIV/AIDS:
HIV/AIDS News