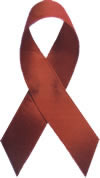 November 13 and 14, 2008 in Toronto
TORONTO, Nov. 7 /CNW/ - What's been accomplished in a decade of discovery about HIV/AIDS, and what does the future hold? The 10th Annual Research Conference of the Ontario HIV Treatment Network (OHTN) will reflect on the past and think critically about the future of HIV prevention, treatment, care and support. Where have we succeeded? Where have we failed? And what are the challenging questions that still need to be asked?
Research scientists, decision makers, service providers and people with HIV and AIDS will gather in Toronto to explore a wide range of complex and sometimes contentious topics, including:

- Dr. Kelly McDonald, Canada's first Chair in HIV/AIDS Research, reviews Ontario's investment in vaccine research. How much has it cost and has it been a good investment?
- Tim McCaskell, author and founding member of AIDS Action Now! reflects on the principle of the Greater Involvement of People with AIDS. How meaningful has it been in the 14 years since it was declared?
- Darien Taylor, long-time AIDS activist and Director of Program Delivery at the Community AIDS Treatment Information Exchange, proposes a new approach to turn the tide of the HIV epidemic.
- special session, moderated by Jean Carter of CBC Radio, focuses on black communities and HIV/AIDS in Canada
- HIV and ageing. Twenty-five years after the epidemic began, people are growing old with HIV. How does this change the disease and how do we support those who live with it?
Other highlights include:

- Opening remarks from the Honourable David Caplan, Minister of Health & Long-Term Care;
- Speakers on HIV and gender;
- Poster and oral presentations of a range of exciting HIV research projects as well as a video retrospective from researchers on the impact of OHTN;
- Screenings of two acclaimed documentaries
- Unnatural Causes: In Sickness and in Wealth, and Bevel Up: Drugs, Users, & Outreach Nursing.
Conference admission is waived for people living with HIV and for front-line service providers.
Where:

Toronto Hilton Hotel
145 Richmond Street West
Toronto, Ontario

When:

November 13 and 14, 2008; 8:30am to 6:00pm daily
For further information: Christine Johnston, (416) 642-6486 ext 2215 or(647) 297-0683