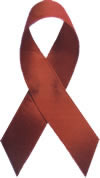 A Changing Landscape in Fighting AIDS
Scientist and Community Leaders Look Ahead in 2012
WASHINGTON, May 17, 2012 -This summer, more than 25,000 leading scientists, public health experts, policy-makers, community members, and experts in the HIV/AIDS field from around the world will gather in our nation's capital for the International AIDS Society's XIX International AIDS Conference. This gathering provides a vital platform to address the global response to HIV/AIDS and the efforts to overcome barriers that limit access to care, services, prevention tools, and research. In the last three decades, about 30 million people worldwide have died as a result of HIV/AIDS and each year, ~50,000 Americans still become infected. Despite this, because of the remarkable progress scientists and communities have made working together, we can now begin looking ahead with hopeful expectation to an AIDS-free generation.
Recent advances in biomedical HIV prevention research have included microbicides and pre-exposure prophylaxis (PrEP). Microbicides are gels or creams that both women and men can use topically to prevent the sexual transmission of HIV. Other products, such as films, suppositories, vaginal rings, or sponges, are also being developed to release the active ingredients in the body over time. The microbicides that have proven to be partially effective to date contain an anti-HIV drug known as Tenofovir. PrEP is an approach that involves the use of oral anti-HIV drugs taken by uninfected individuals to prevent HIV infection if exposed to the virus. One drug, known as Truvada, has been shown to be effective in some populations. Consequently, on May 10, an advisory committee recommended that the Food and Drug Administration approve the use of Truvada as part of PrEP to prevent sexually transmitted HIV-1 infection. While both of these prevention strategies have varying degrees of protection against HIV, adding a safe, effective, and durable vaccine to the combination of available prevention tools remains our best hope to ending the pandemic.
That is why on May 18, HIV Vaccine Awareness Day (HVAD), we acknowledge that HIV vaccine research remains one of the highest research priorities and we recognize that we can only advance the research with community awareness and support. On HVAD we especially thank the thousands of HIV vaccine trial volunteers, past and present, who have made the research possible. The momentum in vaccine research continues to build on the progress reported as a result of the 2009 HIV vaccine trial in Thailand that demonstrated modest protection against HIV. Subsequent analysis of data from that study continues to move the field forward by guiding ongoing and future research.
"Progress in prevention research continues to give us hope that the ability to control this epidemic is within our reach. But we recognize that continued success in all areas of research greatly depends on community support and involvement and having trusting relationships within the communities most affected by HIV," said Dr. Carl Dieffenbach, Director of the Division of AIDS at the National Institute of Allergy and Infectious Diseases (NIAID), a component of NIH. Ongoing collaboration among scientists, advocacy groups and community leaders is critical for the discovery, development, and implementation of new safe and effective biomedical prevention tools, including an HIV vaccine.
Scientists agree that it will take more than one approach to control the spread of HIV in the world. PrEP, microbicides, and vaccines, along with other proven prevention methods, such as condoms and medical male circumcision, are essential components of a comprehensive global response to control the epidemic. To learn more about the research and how you can get involved, visit www.bethegeneration.nih.gov . To view community members' video profiles, visit www.youtube.com/bethegeneration .
CONTACT:
SATELLIFE Health Information and Technology
30 California Street
Watertown, MA 02472
USA
Telephone: +1.617.926.9400
Facsimile: +1.617.926.1212
World Wide Web: http://www.healthnet.org
"Reproduced with permission - FHI360-SATELLIFE Health Information and Technology "
FHI360-SATELLIFE Health Information and Technology