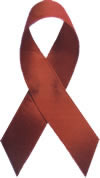 Abstinence-only Programs Hobble PEPFAR
President Bush's Landmark Global AIDS Program Cut Deaths in Africa by 10%; However, Country Prevalence Rates Remain Unchanged Due to Focus on Abstinence Over Prevention
AHF Calls on President Obama to End PEPFAR's Focus on Abstinence and Step Up Prevention Efforts, Including Widespread Condom Distribution
WASHINGTON- According to a study by two Stanford University School of Medicine professors, President George W. Bush's landmark five year-old global AIDS program, the President's Emergency Plan for AIDS Relief (PEPFAR), has cut AIDS deaths by more than 10% in 12 African countries; however, the program has not had success preventing new infections, as the prevalence rate in each of these PEPFAR-focused African countries has remained unchanged. AIDS Healthcare Foundation (AHF), the US' largest non-profit HIV/AIDS healthcare provider, which currently provides medical care and/or services to more than 100,000 individuals in 21 countries worldwide in the US, Africa, Latin America/Caribbean and Asia, believes this disparity is because of PEPFAR's focus on 'abstinence-only' programs rather than promoting a full spectrum of HIV prevention services, including the widespread distribution of condoms.
"This study suggests that the focus on 'abstinence-only' has hobbled PEPFAR," said Michael Weinstein, President of AIDS Healthcare Foundation. "We are clearly glad to learn that PEPFAR has cut AIDS deaths in Africa by more than ten percent; however, to learn that this landmark global AIDS program has had no virtually impact in reducing new cases on the continent is disheartening. We call on President Obama to immediately end PEPFAR's counterproductive focus on 'abstinence-only' programs and to step up HIV prevention efforts, including the distribution of free condoms."
According to the New York Times, "nearly half of PEPFAR's money is spent on antiretroviral treatment," a fact which has undoubtedly contributed to the reduction in AIDS deaths.
PEPFAR was the result of President Bush's groundbreaking 2003 State of the Union pledge to bring two million HIV positive Africans and others into treatment and prevent seven million new HIV infections via a five-year, $15 billion US-funded program. It currently operates in 15 focus countries and claims to support antiretroviral treatment for 1.4 million people worldwide. In 2008, when Congress reauthorized PEPFAR, it increased the number of focus countries and upped the funding to $48 billion for the next five years.
About AHF

AIDS Healthcare Foundation (AHF) is the US' largest non-profit HIV/AIDS healthcare provider. AHF currently provides medical care and/or services to more than 80,000 individuals in 22 countries worldwide in the US, Africa, Latin America/Caribbean and Asia. Additional information is available at www.aidshealth.org
Contact:
AIDS Healthcare Foundation
UNITED STATES
Ged Kenslea,
Communications Director, AHF
(323) 860-5225 work,
(323) 791-5526 mobile
gedk@aidshealth.org
or
Lori Yeghiayan,
Associate Director of Communications, AHF
(323) 860-5227 work,
(323) 377-4312 mobile
lori.yeghiayan@aidshealth.org