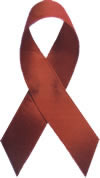 AHF to IAS: Return Int'l Aids Conference to U.S. in 2012
AIDS Healthcare Foundation Offers to Advocate for the Lifting of the U.S. Ban for HIV-Positive Travelers
GENEVA - March 31, 2009 - In a meeting last Friday with officials from the International AIDS Society (IAS), a global delegation from AIDS Healthcare Foundation (AHF), the largest AIDS group in the U.S., which currently provides medical care to more than 98,000 individuals in 21 countries worldwide in the U.S., Africa, Latin America/Caribbean and Asia, requested that the 2012 XIX International AIDS Conference take place in the United States, ending more than fifteen years of being excluded due to the United States' ban on HIV-positive travelers entering the country or applying for residency. The delegation, led by AHF Chief of Global Affairs Jorge Saavedra, M.D. (previously the General Director of CENSIDA, Mexico's National Center for the Prevention and Control of HIV/AIDS) and Terri Ford, AHF's Senior Director of Global Policy, offered to advocate strongly for an end to the restrictions barring HIV-positive travelers from entering the U.S.
"It is our sincere hope that the Obama Administration-in a strong message against prejudice-will end the ban on HIV-positive travelers entering the country and, by doing so, will send a strong message to other countries around the world that still have these kinds of restrictive policies that are not based on public health evidence," said Dr. Saavedra. "In the meanwhile, AHF is committed to aggressively advocating for an end to this unjust and discriminatory practice."
Ms. Ford added: "AHF has led major advocacy efforts at the last four International AIDS Conferences in Barcelona, Bangkok, Toronto and Mexico City, and we very much look forward to the conference finally returning to the United States. We will fight for it, if necessary, as holding the IAC in the U.S.-and the lobbying and advocacy that will take place around it-will have far-reaching impact for those living with HIV/AIDS around the world."
IAS organizes the International AIDS Conference, the world's largest international conference on HIV/AIDS, which brings together stakeholders to assess progress and identify future priorities. In 2008, the conference, which takes place every two years, was hosted by Mexico City, the first time the event has been held in a Latin American country. Known as the largest conference on any health issue, attracting up to 25,000 participants, the 2010 event is scheduled to be hosted by Vienna, Austria. U.S. cities that were discussed as possible hosts during Friday's meeting included Los Angeles and Washington DC.
"Though legislation enacted in July 2008 lifted the statutory requirement that banned HIV-positive travelers from entering the U.S., an administrative restriction is still in place under U.S. Department of Health and Human Services rules," said Michael Weinstein, President of AIDS Healthcare Foundation. "We strongly believe that a clear message from both President Obama and Secretary of State Clinton that ends this unfair ban will be a tremendous help in the fight against HIV globally."
According to a Department of Homeland Security document titled Fact Sheet: Streamlined Process Announced for Otherwise Eligible HIV-Positive Individuals to Enter the United States and dated September 29, 2008: "People infected with HIV have been inadmissible to the United States since 1987, when Congress directed the U.S. Department of Health and Human Services (HHS) to add HIV to its list of diseases of public health significance.The United States Global Leadership Against HIV/AIDS, Tuberculosis and Malaria Reauthorization Act of 2008, which President Bush signed on July 30, 2008, removed the statutory requirement that mandated the inclusion of HIV on the list of diseases of public health significance that made any person infected with those conditions ineligible for admission to the United States. The legislation did not, however, automatically change the existing regulations, administered by HHS, that continue to list HIV as a 'communicable disease of public-health significance.' HHS is currently beginning the rulemaking process to remove HIV from the list."
About AHF

AIDS Healthcare Foundation (AHF) is the US' largest non-profit HIV/AIDS healthcare provider. AHF currently provides medical care and/or services to more than 80,000 individuals in 22 countries worldwide in the US, Africa, Latin America/Caribbean and Asia. Additional information is available at www.aidshealth.org
Contacts:
UNITED STATES
AIDS Healthcare Foundation
Lori Yeghiayan,
Associate Director of Communications
(323) 860-5227 work,
(323) 377-4312 mobile
lori.yeghiayan@aidshealth.org
or
Ged Kenslea,
Communications Director
(323) 860-5225 work,
(323) 791-5526 mobile
gedk@aidshealth.org
or
South Africa
Terri Ford
Senior Director of Global Policy
+1-323-860-5211 [work]
Terrif@aidshealth.org