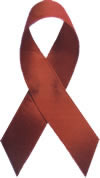 Protest: AHF to Renew Call for California 'Condoms in Porn' Law at Larry Flynt's Hustler/Hollywood Store
Monday, June 15th 9:00pm
LOS ANGELES, June 12, 2009 - After the Los Angeles Times reported that as many as 16 actors and actresses in the adult entertainment industry recently tested positive for HIV, AIDS Healthcare Foundation (AHF) will host a press conference, protest and rally Monday, June 15th at 9:00pm at porn impresario Larry Flynt's Hustler/Hollywood Store on the Sunset Strip in West Hollywood (8920 Sunset Blvd.) to call for the introduction of landmark California legislation that would require the use of condoms by actors performing in porn videos produced by California's multi-billion dollar adult entertainment industry -- a mainstay of the San Fernando Valley economy.
AIDS Healthcare Foundation, the US' largest non-profit HIV/AIDS healthcare provider, which operates the largest community-based alternative HIV testing program in California conducting more than 14,000 free HIV tests annually, believes the State of California should mandate the use condoms by actors performing in films produced by the California industry. AHF further believes a 'condoms in porn' bill should be drafted as a worker safety provision of California's Labor Code akin to how the Labor Code currently requires the use of hard hats and other garments and barriers as safely precautions on certain California work sites and locations.
What: Press Conference, Protest & Rally renewing call for legislation to mandate "Condoms in Porn"
Background: Unlike the gay porn industry, condom use is not currently standard procedure in the straight porn film industry. Larry Flynt's Hustler label is considered a "condom optional" production house, but those in the business know what this really means: "Condoms allowed, but if you demand to use one, you probably won't be asked to work again!" Since Flynt is an influential leader in this business, and because of his previous outspoken opposition to requiring the use of condoms by adult entertainment actors, AHF has chosen to renew its call for legislation requiring the use of condoms in porn in front of Flynt's Hustler/Hollywood Store.
When: Monday, June 15th at 9:00pm

Where: Outside of the Hustler/Hollywood Store 8920 Sunset Blvd., West Hollywood, 90069 (corner of Hilldale Avenue)

Who: Michael Weinstein, AIDS Healthcare Foundation, President Whitney Engeran-Cordova, Director, Public Health Division, AIDS Healthcare Foundation and other HIV prevention advocates and activists

NEWSDESKS: Consider going LIVE from the protest on your evening newscasts

B-Roll: HIV prevention advocates & supporters will rally carrying 3-foot wide colorful condoms
About AHF

AIDS Healthcare Foundation (AHF) is the US' largest non-profit HIV/AIDS healthcare provider. AHF currently provides medical care and/or services to more than 80,000 individuals in 22 countries worldwide in the US, Africa, Latin America/Caribbean and Asia. Additional information is available at www.aidshealth.org