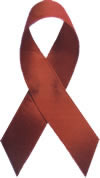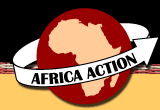 AIDS Activists to President Obama, Mayor Fenty: Your Choices are Failing People Living with HIV
November 24, 2009 - Washington, DC- Following the recent announcement by the World Health Organization that HIV is the leading killer of women around the world, and reports that HIV infection rates in Washington D.C. have reached roughly one in 20 people, DC residents and AIDS activists will gather in protest in Washington, DC on World AIDS Day, Tuesday, December 1st. Activists will demonstrate, in a stark display, the choices faced by Mayor Fenty and President Obama: maintain the current course and millions will die-or fix the system and they will live.
What: A mock funeral procession at the White House and creative action at the John. A Wilson Building
When and Where: Tuesday, December 1 2009 beginning at 12:15 at Lafayette Park, across from the White House; proceed to Freedom Plaza, 14th and Pennsylvania Avenue
Why: Despite promises by President Obama and Congress, U.S. funding for global AIDS is being flat-lined, creating devastating consequences in developing countries, where people are being denied access to life extending treatment. Washington, DC has an HIV epidemic of historic proportions, brought on by a system that fails to provide proper HIV care. Homeless people with HIV sit on waiting lists for housing and the mis-management of AIDS funding denies people life-saving prevention, treatment, and care services.
Sponsored by: DC Fights Back, Act Up Philadelphia, the Campaign to End AIDS, Health GAP, Women's Collective; START at Westminster, National AIDS Housing Coalition, Metropolitan Washington Public Health Association, Housing Works, Universal Fellowship of Metropolitan Community Churches, Positive Places and Women of Color United, Africa Action.
###
For more information contact:
Lola Adele-Oso, DC Fights Back, lola@nationalaidshousing.org , 202.288.7866
Matthew Kavanagh, Health GAP, matthew@healthgap.org , 202.486.2488
Michael Stulman, Africa Action, michael.stulman@africaaction.org 202.469.9542
Reproduced with permission - "Africa Action "
Africa Action