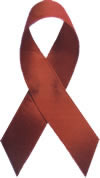 AIDS Vancouver - Event Planner
Job Posting
April 10, 2012
Job Summary:
The Event Planner will assume primary responsibility for the successful planning and execution of AIDS Vancouver's 5th Annual Celebrity Dim Sum event benefitting AIDS Vancouver's Asian Community Outreach Project. This position includes cultivating sponsorships, fundraising, recognizing donors, coordinating volunteers, and coordinating media. This position reports to the Director of Development & Public Relations.
Duties:
Coordinates special event from concept to completion , ensuring the event operates smoothly, efficiently and generates maximum revenue, exposure and community support;
Coordinates Special Event planning, which includes coordinating meetings, managing event processes, providing input on external resources and preparing, monitoring and distributing event budgets;
Liaises with Committee and media on the development of media, marketing materials, announcements and media opportunities;
Secures all silent and live auction items for special event within targeted guidelines and ensures transaction success and reporting;
Provides written event report and donor, volunteer recognition, during and following the event.
Qualifications:

Education and Experience:
Degree or diploma in fundraising, marketing, communications or a related field an asset;
2+ years experience and demonstrated success in an event planning role;
Experience in a not-for-profit environment an asset;
Experience in the ASO (AIDS Service Organization) sector an asset.
Skills and Abilities:
Self motivated individual capable of planning, initiating, analyzing and completing projects on time and on budget;
Impeccable interpersonal, written, communication and professional skills;
Ability to cultivate relationships with staff, donors, sponsors, and volunteers;
Outstanding organizational skills, including excellent computer literacy and knowledge of database management;
Positive attitude, flexibility and creativity, with the ability to work independently and within a team environment;
Demonstrated leadership qualities and evidence of short- term planning processes;
High level of initiative, proactive approach;
Understanding of, and willingness to work within, a low barrier environment.
Closing Date for applications:
Monday, April 16 th , 2012, 4:00PM
Please send cover letter and resume to:
Human Resources, AIDS Vancouver: hr@aidsvancouver.org
1107 Seymour Street, Vancouver BC, V6B 5S8
Although we consider every application carefully, only those selected for an interview will be contacted. AIDS Vancouver is an equal opportunity employer and we encourage applications from those of diverse backgrounds (incl. gender, sexual orientation, ethnicity, community origin, and HIV status).
###
About AIDS Vancouver
The first AIDS service organization in Canada. AIDS Vancouver was founded in 1983 as the first AIDS service organization in Canada. The agency was formed in response to an emerging disease that was starting to infect and affect local communities in Vancouver, specifically gay men. From our beginning, AIDS Vancouver evolved with the progression of the HIV/AIDS epidemic. This evolution has made our service delivery and program development relevant and innovative today.

While setting standards for excellence in program and service delivery, we work with policy makers to address complex legal, ethical and socioeconomic issues. The principles of Health Promotion, Harm Reduction, Community Based Research, Community Development and Volunteerism guide and direct us.

Mission and Mandate of AIDS Vancouver

For the past 25 years, AIDS Vancouver has been at the forefront of community response to the epidemic here in the Lower Mainland of British Columbia. Over 25 paid staff and 200 volunteers strive to provide a comprehensive and integrated range of health promotion, education, and support services. www.aidsvancouver.org