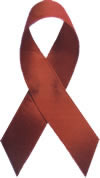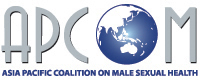 By Roy Wadia for APCOM
29-Aug-2011 - Busan, South Korea - Like all opening ceremonies at global conferences, the inauguration of the 10th International Congress on AIDS in Asia and the Pacific on 26th August 2011 wasn't short on speeches or pomp and circumstance. South Korean officials welcomed the 2000 or so delegates. The UNAIDS chief Michel Sidibe reiterated his organisation's advocacy and "zero vision" statement, supported by Nafis Sadik, the UN Secretary-General's Special Envoy on HIV/AIDS in Asia and the Pacific. Officials from the World Health Organisation, the Global Fund and the Asian Development Bank made remarks that complimented and complemented each other. There was a moment of drama when protesters interrupted the South Korean Health Ministry's address, demanding that the government take concrete steps to address debilitating discrimination against the LGBT community, ensure that trade agreements wouldn't sacrifice universal access to anti-retroviral medication, and a host of other long-simmering issues.
Read the full article on apcom.org.