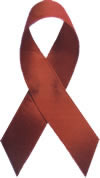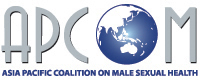 APCOM uses the occassion of World AIDS Day 2010 to sound a regional alarm
BANGKOK, December 1, 2010: During 2010, authorities across the Asia Pacific region have increasingly been targeting men who have sex with men (MSM) and transgender people, thereby violating basic human rights at best and, at worst, denying access to lifesaving HIV prevention, treatment and care. As a result, recent progress in addressing the HIV epidemic among these particularly vulnerable populations is being severely undermined, with potentially disastrous consequences for the region, a situation that has the Asia Pacific Coalition on Male Sexual Health (APCOM) truly alarmed.
"The incidents in question have occurred in every sub-region and numerous countries, including Cambodia, China, India, Indonesia, Nepal, Malaysia and the Philippines," noted Shivananda Khan, APCOM Chairperson and Chief Executive of Naz Foundation International.
"Sometimes they are isolated incidents acted out by local police seeking things other than mere justice. But in many instances, they are part of what can only be called a campaign of hate and discrimination directed at the most vulnerable of citizens.This is all the more shameful and sad because it undermines progress that is being made and negates the good work of those officials and authorities who are trying to help."
"APCOM strongly believes that open dialogue is a first step towards ensuring that all people across Asia and the Pacific and the world, irrespective of sexual orientation or gender identity, can access HIV prevention, care, and treatment services for HIV," said Midnight Poonkasetwatana, APCOM Board member representing the Greater Mekong Sub-region.
"The need is for an environment free of government-sanctioned stigma, discrimination and criminalization," explained Roy Wadia, Executive Director, Heroes Project (India) and APCOM Communications Adviser. "The next step is for governments and authorities, in partnership with communities, to begin rectifying laws and harmonising legal practices and policies intended to help efforts to address HIV, strengthen public health for all, and most importantly save many lives from being lost."
Read the full Press Release on apcom.org.