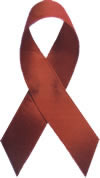 AccolAIDS 2012 honours B.C.'s HIV/AIDS movement, winners express health cut concerns
April 30, 2012 - Members of B.C.'s HIV and AIDS movement gathered in style at the 10th biannual awards gala AccolAIDS, presented by Positive Living BC and ViiV Healthcare Shire Canada, at the Vancouver Convention Centre on April 29.
CBC Radio One's Fred Lee and Global BC's Morning News cohost Sophie Lui cohosted the sold-out, upscale event, which included a three-course meal, musical entertainment, a silent auction, and comedian David C. Jones conducting the live auction.
The evening gave people from across the province the opportunity to meet each other, celebrate the hard work and devotion of those in the field, and to raise funds.
The 33 nominees ranged from organizations and programs (such as Raincity Housing and Support Society, Health Initiative for Men, Short and Epic Productions, It's Different Now Campaign, and more) to individuals (such as Dr. Rolando Barrios, Miranda Compton, Fairlie Mendoza, Bradford McIntyre, Dr. Cindy Patton, John Pedersen and Cineplex, and more). Posthumous nominations were made for Catherine White Holman, Wayne Moore, Mark Smith, and Dr. Peter Jepson-Young.
Read fhe full article at The Georgia Straight http://www.straight.com/article-673381/vancouver/accolaids-2012-honours-bcs-hivaids-movement-winners-express-health-cut-concerns