Point Grey churches create visual arts events.
October 26, 2011, 7:30pm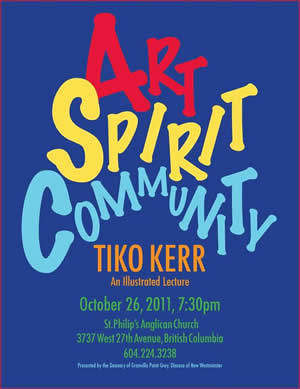 Oct. 16, 2012 - Art Spirit Community is a group in the Granville/Point Grey Deanery in the Archdeaconry of Vancouver who have come together to create a visual arts event in two parts: An illustrated lecture given by artist Tiko Kerr on Wednesday, October 26th at 7:30pm, St. Philip's, Dunbar , 3737 West 27th Avenue and a visual arts conference in the spring of 2012.
Some of Tiko Kerr's current art is based on the notions of home and homelessness in Vancouver.
He believes art is a very important way to bring social issues to the attention of the greater community because as he so correctly observes, "art has no enemies."
Much of Tiko's art involves self portrait images containing medical paraphernalia collected from his years of HIV treatment. Better to become art than end up in landfill. The image below is an example.
Click the link to view the short video about Tiko and his art at the City of Vancouver's Media Room link .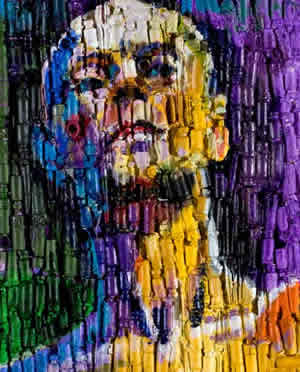 ###
Source: Diocese of New Westminster

"Reproduced with permission - Diocese of New Westminster - Anglican Church of Canada"
Diocese of New Westminster - Anglican Church of Canada