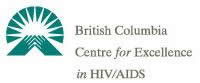 Collaborative brings health care teams together to improve HIV care
February 2, 2011 - With freely available antiretroviral therapy, world-class research, and a sophisticated network of primary and supportive services, British Columbia boasts one of the world's best responses to HIV and AIDS.
But only one thing was on the minds of the nearly 100 health care providers and community partners who kicked off the STOP HIV/AIDS Structured Learning Collaborative last week.
"We can do better."
About the B.C. Centre for Excellence in HIV/AIDS:

The BC Centre for Excellence in HIV/AIDS (BC-CfE) is Canada's largest HIV/AIDS research, treatment and education facility. The BC-CfE is based at St. Paul's Hospital, Providence Health Care, a teaching hospital of the University of British Columbia. The BC-CfE is dedicated to improving the health of British Columbians with HIV through developing, monitoring and disseminating comprehensive research and treatment programs for HIV and related diseases.