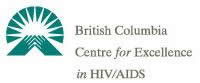 B.C.'s Treatment as Prevention Strategy Significantly Decreases Death, Disease Progression and New HIV Diagnoses
289 new cases of HIV in the province in 2011, down from 301 in 2010 and 900 cases annually prior to 1996
Vancouver, British Columbia (April 25, 2012) - Dr. Julio Montaner, director of the BC Centre for Excellence in HIV/AIDS (BC-CfE), told hundreds of experts attending the 2nd International HIV Treatment as Prevention (TasP) Workshop that progression to AIDS and death, as well as, new HIV diagnoses in B.C. have significantly decreased due to the province's innovative Treatment as Prevention strategy.
He noted that the number of yearly AIDS cases and deaths among HIV-infected British Columbians have reached an all time low. In addition, he reported that the number of new province-wide HIV diagnoses fell again in 2011, to 289 from 301 in 2010, and approximately 900 cases per year in the early 1990's.
"The consistent and sustained decrease in AIDS-related morbidity and mortality, as well as, the persistent decrease in new HIV diagnoses in British Columbia reinforces that Treatment as Prevention is highly cost effective. British Columbia continues to play a leadership role in the fight against HIV and AIDS," said Dr. Montaner. "These results would not be possible without the long-term commitment of the B.C. government to support pioneering and effective HIV/AIDS control strategies."
The BC-CfE's Treatment as Prevention strategy involves widespread HIV testing and provision of anti-HIV drugs known as highly active antiretroviral therapy (HAART) to people with HIV. The BC-CfE has demonstrated that the benefits of early HAART treatment are twofold: it reduces the level of HIV in the blood to undetectable levels, improving the health of people with HIV, and decreases the level of HIV in sexual fluids to undetectable levels, reducing the likelihood of HIV transmission by more than 95 per cent.
By implementing Treatment as Prevention, B.C. stands alone as the only Canadian province seeing a consistent decline in new cases of HIV. In B.C., the Seek and Treat for Optimal Prevention of HIV/AIDS (STOP HIV/AIDS) pilot project is based on BC-CfE's HIV Treatment as Prevention strategy. In 2010, the B.C. government invested $48 million over four years in the BC-CfE-led STOP HIV/AIDS pilot to expand HIV testing and treatment in Vancouver's inner city and Prince George.
"By developing ground-breaking policies such as Treatment as Prevention, B.C. is making significant inroads against HIV and AIDS and providing best practices to implement in Canada and the rest of the world," said Elly Katabira, president of the International AIDS Society and co-chair of the 2nd International HIV Treatment as Prevention Workshop being held in Vancouver from April 22-25. "We look forward to the day when the battle against HIV and AIDS is finally won."
###
About the B.C. Centre for Excellence in HIV/AIDS:

The BC Centre for Excellence in HIV/AIDS (BC-CfE) is Canada's largest HIV/AIDS research, treatment and education facility. The BC-CfE is based at St. Paul's Hospital, Providence Health Care, a teaching hospital of the University of British Columbia. The BC-CfE is dedicated to improving the health of British Columbians with HIV through developing, monitoring and disseminating comprehensive research and treatment programs for HIV and related diseases.
About Providence Health Care

Providence Health Care is one of Canada's largest faith-based health care organizations, operating 16 facilities within Vancouver Coastal Health. Guided by the principle "How you want to be treated," PHC's 1,200 physicians, 6,000 staff and 1,500 volunteers deliver compassionate care to patients and residents in British Columbia. Providence's programs and services span the complete continuum of care and serve people throughout B.C. PHC operates one of two adult academic health science centres in the province, performs cutting-edge research in more than 30 clinical specialties, and focuses its services on six "populations of emphasis": cardiopulmonary risks and illnesses, HIV/AIDS, mental health, renal risks and illness, specialized needs in aging and urban health.
For additional information, please contact:

Mahafrine Petigara
Edelman (for BC-CfE)
604-623-3007 ext. 297
mahafrine.petigara@edelman.com
Reproduced with permission - "B.C. Centre for Excellence in HIV/AIDS"
B.C. Centre for Excellence in HIV/AIDS