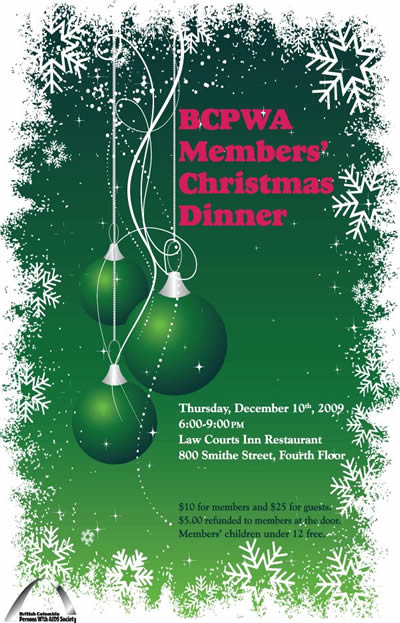 BCPWA
Members
Christmas
Dinner
Thursday, December 10th, 2009
6:00 - 9:00pm
Law Courts Inn Restaurant
800 Smithe Street, Fourth Floor
Vancouver, B.C.
Tickets are $10 for members with $5 refunded at the door. Guests $25. Members children under 12 free. Attendance is limited to 200 and ticket sales end on December 4th.
To buy tickets please call @ 604-893-2258.