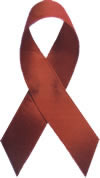 BIG THINK Launches a New Special Series: THE END OF AIDS?
December 1, 2010, New York, NY - Last week it was announced that a daily pill for healthy gay men had proven highly effective in safeguarding them against HIV infection. Earlier this summer, a vaginal microbicide showed modest success protecting women from contracting HIV from male partners who refuse to wear condoms. And in 2008, German oncologist Gero Hutter became the first doctor to cure someone of HIV. Yet despite these breakthroughs, the global AIDS epidemic still kills two million people each year and the search for a viable cure still carries on.
To commemorate World AIDS Day, Big Think spoke with some of the world's leading AIDS researchers, physicians, and activists about the state of the epidemic and the ongoing search for a cure. The End of Aids? is a three-day series that will highlight the most promising scientific research, examine the dangers of stigma, and investigate the political and economic challenges of battling AIDS in the U.S. and abroad.
The first day of the series will include interviews with David Ho, Scientific Director & CEO of Aaron Diamond AIDS Research Center and POZ magazine editor Regan Hofmann. They tell Big Think about the most promising AIDS research ; the cellular secrets behind the most effective HIV drug cocktails ; and the curious case of the so-called "Berlin patient" -- the only man ever to be cured of the virus.
Tomorrow the series will continue, focusing on efforts to combat AIDS stigma. We will feature interviews with Andrew Sullivan, the Atlantic's well-known HIV-positive political commentator, and Dr. Paul Bellman, a prominent voice on major issues in HIV/AIDS clinical care. According to Bellman, despite the stigma against HIV-positive people, some studies have suggested that current treatments for managing the virus may be effective enough to prevent it from spreading.
On Friday, the final day the of the series will examine the policy and economics of HIV/AIDS treatment and prevention, both domestically and globally. In light of the efficacy of modern HIV treatment, some argue it may be more worthwhile to allocate resources toward stemming the HIV epidemic in Africa -- rather than searching for a "silver bullet" cure. Meanwhile, commenting on the current U.S. administration's efforts toward HIV treatment and awareness, Gay Men's Health Crisis CEO Marjorie Hill gives President Obama an A-minus and the media a D. The Obama Administration has demonstrated a real commitment to fighting the issues of HIV and AIDS, most notably through the creation of the first national AIDS strategy, she says, but the media's lack of coverage of this issue contributes to a widespread assumption that it is under control.
Big Think is a global knowledge network that showcases the cutting-edge ideas of leading experts in a variety of fields. Big Think has interviewed more than 1,500 thought leaders, including economists Paul Krugman and Muhammad Yunas, futurist Ray Kurzweil, biologists Rickard Dawkins, E. O. Wilson, Paul Nurse and Anthony Fauci, filmmaker Ken Burns, novelists John Irving and Paul Auster, business leaders Ruth Porat and Richard Branson, investors Peter Thiel and George Soros, journalists Arianna Huffington and David Remnick, US Poet Laureates Billy Collins and Rita Dove, US senators John McCain and the late Teddy Kennedy, particle physicists Freeman Dyson and Michio Kaku, and artists Chuck Close and Jules Feiffer.
###
For more information about Big Think or THE END OF AIDS?, please contact Andrew Dermont at 212-242-0617 or andrewdermont@bigthink.com.
"Reproduced with permission - Big Think "
Big Think