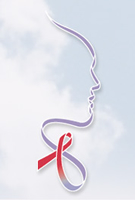 Bio-Alcamid Treatment Subsidy Program
The Subsidy Program is OPEN
October 22, 2009 - Face Forward Foundation has opened the Fall season Subsidy Program. The Bio-Alcamid Treatment Subsidy Program is avialable for people living with HIV in need of facial aesthetic restoration for facial wasting/lipoatrophy who are unable to afford treatment. The Face Forward Foundation recognizes how important this restorative treatment is and together with our sponsors (Polymekon, Pur Medical, Medicard) and the treating physicians, we work to ensure its accessibility to those living with HIV with facial wasting/lipoatrophy.
Eligibility

In order to be eligible for a Face Forward subsidized treatment, you will require the following:

- Completed submission of the Face Forward Subsidy Application Form

- A signed statement from your primary HIV healthcare professional affirming that you are in need of this treatment

- A copy of your most recent T4 or equivalent showing an income of no more than $30,000

- A brief (100 words) description of how facial lipoatrophy has affected your life and how you believe aesthetic restoration will change it

- Submission of the Quality of Life Survey and agreement to complete subsequent follow up surveys
How the Subsidy Program works

Physicians donate their time, they offer reduced costs in order that we may provide patients with treatment subsidies.

Everyone who meets the eligibility criteria will be contacted and placed on a waiting list. Each month, participating surgeons from across Canada will provide a limited number of treatments at a subsidized rate as determined by their schedules and availability. When your name is chosen, you will be notified.
To submit an application click here
###
Bio-Alcamid

Bio-Alcamid is an injectable gel polymer (synthetic) designed to correct small and large soft tissue deficits. When injected under the skin, it is designed to replace depleted fat tissue, restoring the natural fullness and contours of the face. Once implanted, Bio-Alcamid, unlike other injectable fillers, becomes covered by a very thin collagen capsule (0.02 mm) which completely surrounds the gel, isolating it from the host tissues. It has been particularly effective for those suffering from facial lipoatrophy (facial wasting) that can be the result of anti-retroviral HIV medications and aging.

Bio-Alcamid is a gel polymer comprised exclusively of networks or alkyl-imide groups (approximately 4%) and non-pyrogenic water (approximately 96%). Alkyl-imide belongs to the family of acryl-derivatives and its polymeric structure does not contain free monomers.
Face Forward Foundation -
Bold Action and Clear Solutions for Living with HIV
The Face Forward Foundation believes that highly productive living in the face of HIV/AIDS is possible. The Face Forward Foundation is a non-profit organization dedicated to helping people living with HIV manage the appearance - related side effects of the virus and its treatment. Face Forward provides resources and solutions in an effort to improve self-image and confidence.