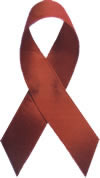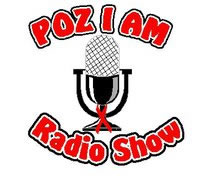 Bradford McIntyre
- Positively Positive
- POZIAM RADIO SHOW
Sunday, November 14th
6:00 PM Pacific Time - 9:00 PM Eastern Time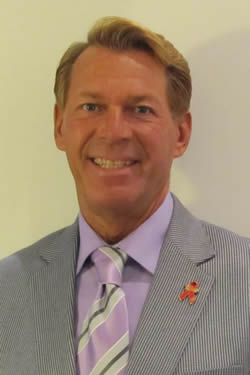 HIV positive Canadian Bradford McIntyre promotes HIV and AIDS awareness and promotes messages of positive living with HIV.

A long time survivor living with HIV since 1984, Bradford announced publicly on national television in 1994, that he was living with HIV. "My work creating HIV and AIDS awareness globally has provided for many people, a face living with HIV and this has helped to bring hope to people infected that they too can live!"

Bradford has appeared on national television and radio, in numerous newspaper and magazine interviews and documentaries; promoting HIV and AIDS awareness. Along with local, national and international speaking engagements, Bradford's articles on HIV and AIDS have been published in newspapers, magazines and on web sites around the world.

Bradford's global impact is shown through a comprehensive, informative website. When you visit his website Positively Positive-Living with HIV/AIDS (www.PositivelyPositive.ca), you will discover a wide variety of life affirming and supportive topics. He collaborates with individuals, groups and organizations throughout the world.

Since 1994, whenever possible, Bradford has volunteered his time and energy to participate in HIV and AIDS causes.
Listen Live Sunday November 14th at 9pm EST - 6pm PAC
http://www.blogtalkradio.com/poziam/2010/11/15/bradford-mcintyre--positively-positive
###
About POZIAM Radio

POZIAM Radio is an internet radio show sharing real stories from real people living with HIV/AIDS and having real conversations. The show covers a range of topics and special guests sit in and share their personal stories

The Hosts of POZIAM Radio are Robert Breining , Jack Mackenroth and Jeromy Dunn will be taking your calls at (347) 215-9442, Sunday's at 9pm EST. POZIAM Radio can be heard at blogtalkradio.com/poziam The radio show also has a chat room for listeners to ask questions, chat with the hosts and each other.

TUNE IN AND GET YOUR DOSE OF HOPE

Every Sunday 9pm EST - Robert Breining and Jeromy Dunn and Jack Mackenroth
About POZIAM (Social Network & Radio Show)

POZIAM is a new & exciting social network for people living with HIV/AIDS. POZIAM is an assortment of family, friends, newbies and long-term survivors; specifically founded to benefit both those infected and affected.

POZIAM has a great balance of members some come here to learn, while others come here to share. There is no greater feeling than being comforted by someone who has experienced a HIV/AIDS diagnosis, or discovering you have helped someone realize that their journey is not one they need to take alone.

Paths cross for many different reasons, the diversity of over 1100 members in over 40 countries makes POZIAM an interesting place to find support and begin moving foward after a diagnoisis.

POZIAM offers a safe place to ask questions, share experiences, find support and build new friendships through our Forums, Blogs ,Groups weekly group chats, and radio show.