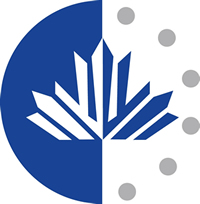 CAHR 2012 - Mark Your Calendars!
September 14, 2011 - The 21st Annual Canadian Conference on HIV/AIDS Research - CAHR 2012 - will be held in Montreal, from April 19 to 22, 2012.
The conference is presented by the Canadian Association for HIV Research (CAHR) , representing Canadian HIV researchers in the disciplines of basic science, clinical science, epidemiology/public health and social science.
The Association holds the annual multi-disciplinary scientific conference to exchange information and knowledge acquired in the continuing search to understand, control, and prevent the spread of HIV infection and to improve the care and treatment of people living with HIV/AIDS.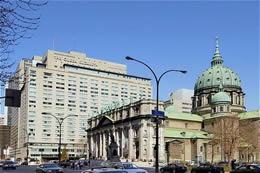 The venue for the 2012 CAHR Conference will be the Fairmont Queen Elizabeth in Montreal. The QE is one of Canada's grand old hotels and is located in the heart of North America's biggest European-style city. Famous for its fabulous food, exciting nightlife and Old World ambience, Montreal really stands out as a great place to visit. Enjoy your morning meeting with a bowl of café au lait. Get to know your fellow delegates over lunch on a sunny terrace. And fuel your creativity by sampling the city's inspiring arts scene.

Abstract Submission & Registration
Abstract submission and Conference registration will open in October. If you have any questions in the meantime, please email the Conference Secretariat at info@cahr-conference-acrv.ca.
Sponsorship Opportunities
The conference offers remarkable opportunities to showcase your goods and services to a target audience of researchers, clinicians and other health care professionals. Please contact Bob O'Neill, CAHR Executive Director, by phone at 1-613-241-5785 x 333 or by email at info@cahr-conference-acrv.ca for more information on sponsorship opportunities at CAHR.
For more information visit: CAHR 2012
###
Contact:
For more information contact Conference Secretariat,
Sea to Sky Meeting Management Inc.
Suite 206, 201 Bewicke Ave, North Vancouver, BC V7M 3M7;
E-mail: info@cahr2010.ca
Tel: (604) 984-6448
Fax: (604) 984-6434
Web site: www.cahr2010.ca
"Reproduced with permission - "Canadian Association for HIV Research"
www.cahr-acrv.ca